Bus terminals expect more passengers today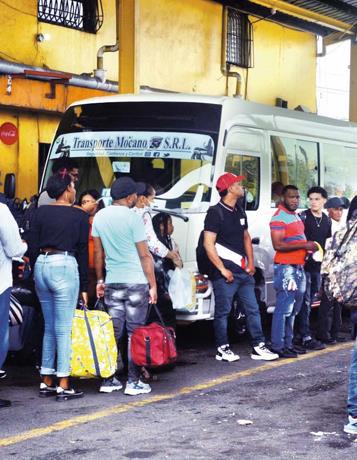 Santo Domingo, DR
In several interurban terminals of this capital city, there was yesterday a relevant presence of passengers who would travel to other cities for the Christmas holidays. However, the number of users was not as expected by the administrators.
Yesterday, after 12:20 p.m., Topacio García, in charge of counting the entry and exit of buses from the terminal at kilometer nine of the Duarte highway, said that the flow of passengers "was slow" unlike other years. He said that up to that hour, only 35 buses had been dispatched, while last year, at the same time, twice that number had already left.
He said he expects the flow of passengers to increase this Saturday, Christmas Eve. The cost of fares to the Cibao region remains the same as in the other terminals.
At the East region stop, the so-called "controls" agreed that the presence of passengers had been "normal." David Soriano said that the number of passengers traveling through the Asociación de Propietarios de Autobuses del Transporte Público de La Provincia La Altagracia (APTPRA) has not been significant.
However, he said that from the Eastern region to Santo Domingo, the number of passengers is notorious due to the employees of the tourist sector who come to spend Christmas Eve with their families.
Meanwhile, in the area around the bus stop in the South region, the presence of citizens was abundant. In the surrounding streets, it was almost impossible to transit, and the users were observed boarding the buses regularly.