Abinader invites citizens to enjoy Christmas "with prudence and without excesses!"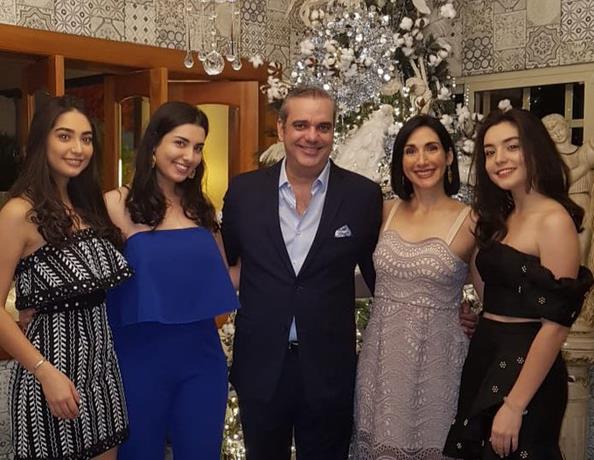 Along with a photo with his wife and daughters, President Luis Abinader issued a Christmas greeting message in which he called on the Dominican people to enjoy this time of year "with prudence and without excesses."
Likewise, the president was invited to recharge positively and show love and affection to loved ones.
"During these days of Christmas, let's recharge ourselves with positive energy and show our love and affection to all our loved ones. May you enjoy this Christmas with prudence and without excesses! From the Abinader Arbaje family: May God bless you all," he wrote on his social networks.
This Saturday morning and although he did not specify which of his daughters, President Luis Abinader announced that one of them was in ill health, so he excused the First Lady of the Republic, Raquel Arbaje, from not being at a Christmas carol concert that he offered to the neighbors of the Presidential House in the province of Santiago.
Later the First Lady reported that one of her daughters was admitted to a health center suffering from bacteria caused by eating raw food, but they were already at home.
The daughters of President Abinader and Arbaje are Esther Patricia, Graciela Lucia, and Adriana Margarita.