Two judges refrain from hearing coercion for the death of an alleged drug trafficker at the hands of the police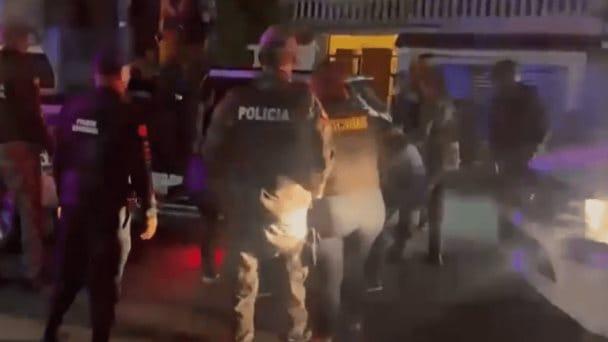 Source: External
At least two judges have refused to hear the coercive measures hearings against those accused of confronting and injuring three police officers in an alleged shooting in Duarte province, where alleged drug trafficker Jarris Almanzar died. According to a source from the local Public Ministry, magistrate Victor Alfonso Ynoa resigned last weekend, and the appeal court-appointed magistrate Janny Maldonado also withdrew from hearing the process. Judge Janny Maldonado stated that she worked in Samaná and participated in anti-drug-trafficking protests. While the judge restrained herself, establishing that she was in the park at the time of the exchange.
The court will likely appoint another judge and set a new date for the coercion hearing. The Duarte Public Ministry has requested preventive detention for Jairon Almánzar, 19, and Nataly Suriel Hiciano, 26, who have been identified by authorities as the alleged drug trafficker's son and partner, respectively. The officers who were shot were identified as Major Matos Trinidad Martinez and Private Enmanuel Durán Peralta, while Corporal Eddy Frank Bocio Pérez is still being treated in a hospital because his condition is more critical.
In addition to Jarris, another of his companions, Sosa Meja, 36, was killed in the shooting at the entrance to the municipality of San Francisco de Macoris. According to the authorities of the Police and the Public Ministry, the alleged drug trafficker, in addition to being the main distributor in the municipal district of Las Terrenas in the province of Samaná, had several arrest warrants against him for various criminal acts that he would have committed.