British Embassy in the Dominican Republic will develop education and transformation programs for sargassum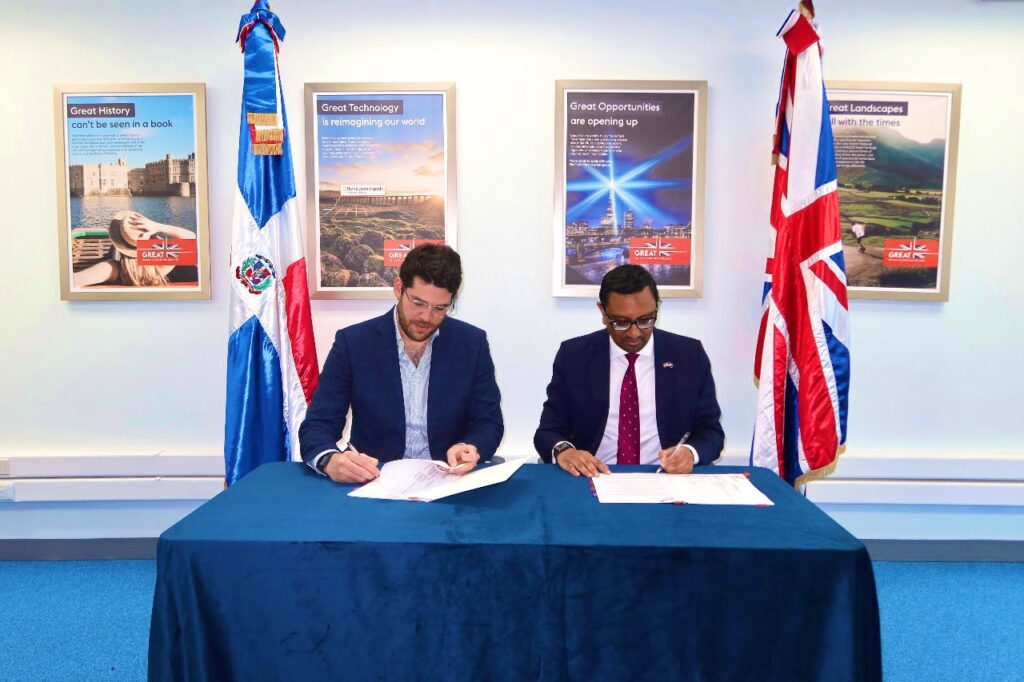 Source: External
The British Embassy in the Dominican Republic announced that it will support the Terra & Marre Foundation, in collaboration with SOS Carbón, to promote its work in favor of environmental sanitation on the country's coasts, the expansion of research and development programs, the creation of educational programs on environmental awareness, and the empowerment of communities in activities that reduce or eliminate the negative impact generated by pollution. This assistance was given to the Dominican foundation chaired and promoted by SOS Carbón, which carries out projects aimed at creating mechanisms and programs that promote environmental sustainability.
Andrés Bisonó León, president of Terra y Marre, assured that with this support "their social and environmental commitment is expanded, through research, thus managing to continue promoting the transformation of sargassum into products of value on the scale that demands the problem". Bisonó León added in that order that the work program between both entities is scheduled until March 2023, during which time they will continue to generate a work ecosystem with all sectors and other organizations equally committed to generating a social, environmental, and economic impact. positive in the region.
Similarly, he stated that empowerment programs for communities that are integrated and trained in the construction of teams to develop environmental sanitation in the Dominican Republic and the Caribbean are one of the main axes of the Terra & Marre Foundation. "From the organization, we are working to provide sustainable solutions to environmental crises, and more specifically, to achieve a transformation that will later generate value chains and have long-term positive repercussions in communities," he stated.