Embassy of Israel carries out a year-end humanitarian operation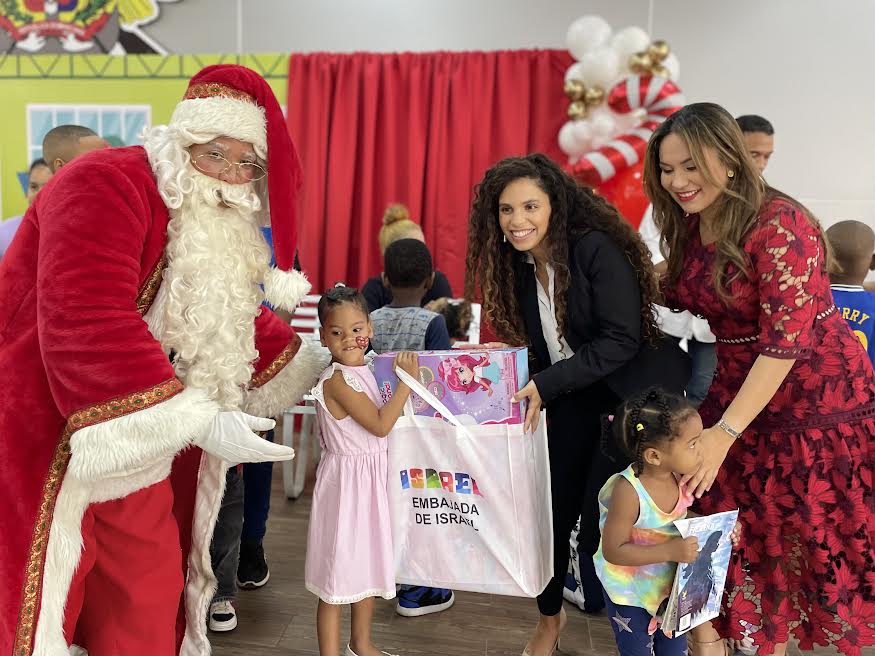 Source: External
The Embassy of Israel participates in the festivities of the season by bringing joy through its end-of-year donations, which have become a tradition. The Embassy delivered a large number of food rations to various sectors of society today, allowing families to have a more dignified end to the year. "It is an honor for us to assist in such a joyful time. Our dedication is genuine and sincere. We wish everyone a prosperous New Year," said Israeli Ambassador Daniel Biran.
Similarly, they delivered 200 toys to the Dominican Association of Wives of Armed Forces Officers (ADEOFA) and the Robert Reid Cabral Pediatric Hospital for military children. Wheelchairs were delivered to the Dominican Rehabilitation Association's San José de Ocoa and Rancho Arriba branches as part of the inclusion projects. The rapprochement with the institution occurs after a visit by diplomat Avia Levi to Ocoa: "Our ties with this beautiful province have been going on for years; Israeli technology is present in a large part of its greenhouses. We will continue to deepen ties," she expressed.
The diplomat Daniel Biran and the Consul and Deputy Head of Mission Avia Levi delivered the donations.