Director of a rehabilitation center forced minors to ingest psychotic substances, according to the MP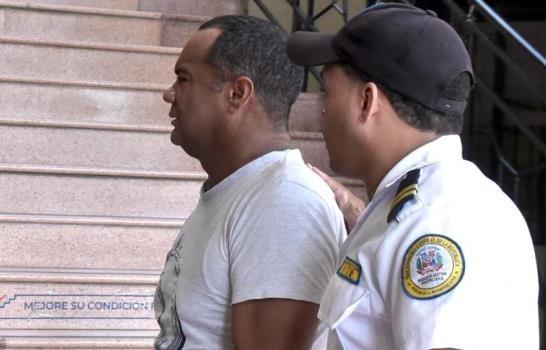 Source: External
Minors in a rehabilitation center for alcoholism and misconduct, whose director was sentenced to 18 months in preventive detention on Thursday, were allegedly subjected to various cases of abuse by the defendant, including rape, overcrowding, and the requirement to ingest psychotic substances and medications without medical prescriptions. Similarly, according to the Public Ministry's accusation, Lorenzo Silverio Almonte and/or Julián (El Pastor) subjected the adolescents to "deplorable and inhumane" conditions, and five of them, aged 13 to 17, suffered blows, contusions, and rapes, according to data provided by the Attorney General of the Republic in the request for the coercive measure, which cites studies conducted.
The rehabilitation center was raided by the Public Ministry last week in Santiago. "Inside the center, authorities observed that the minors were 'overcrowded and in deplorable and inhumane conditions,' so they referred them to the National Council for Children and Adolescents (Conani)," according to a press release from the Attorney General's Office. The Santiago Judicial Office of Permanent Attention Services imposed pretrial detention on him and declared the case complex "due to the plurality of victims and crimes imputed to the detainee" at the request of the Public Ministry.
Lorenzo Silverio Almonte and/or Julián (El Pastor) are accused of torturing and mistreating minors, as well as sexual and psychological abuse. The Prosecutor's Office filed preliminary charges for violating article 396 of the Code for the Protection and Fundamental Rights of Boys, Girls, and Adolescents (Law 136-03), as well as articles 29, 42, 89, 92, 115, 121, and 153 of the General Health Law (42-01) and Law 155-17, on Money Laundering and Illicit Enrichment. Furthermore, violating articles 303, 303-4, 1, and 2 of the Dominican Penal Code, as amended by Law 24-97, on Gender Violence.