The message to the population of Luis Abinader for 2023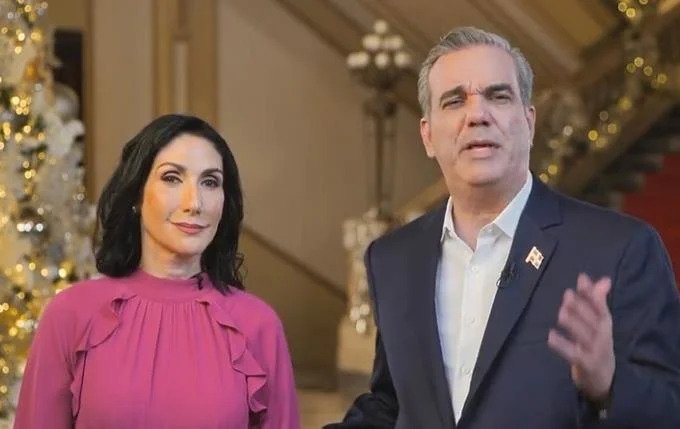 Source: External
For reasons on the eve of the new year, the President of the Republic, Luis Abinader, posted an audiovisual from the National Palace with the first lady, Raquel Arbaje, on his Twitter account on Thursday. In short, Abinader and his wife reflected on the ups and downs of the year 2022, which is only two days away from reaching its conclusion. "We are nearing the end of 2022. A year of great adversity, yes, but also of many successes, achievements, and recovery, the result of our efforts and yours, who are without a doubt the Dominican Republic's greatest and best asset," said the president.
In that same order, regarding 2023, he pointed out that "it will be a year in which we will consolidate much of what we have been doing these two years. It will be a year in which we demonstrate that we can go much further and that few things are impossible". Arbaje urged Dominicans to "continue working together for a better country," promoting youth, supporting Dominican families, and assisting the elderly.
"We received the arrival of a new year with enthusiasm, for the opportunities that would come, and prepared because Dominicans are a fighting people," said Arbaje before the arrival of 2023. Following the first lady's intervention, Abinader urged the people to "work together, as a team" to achieve a "better and more prosperous Dominican Republic" by 2023.