Hope, the word of Dominicans at start of 2023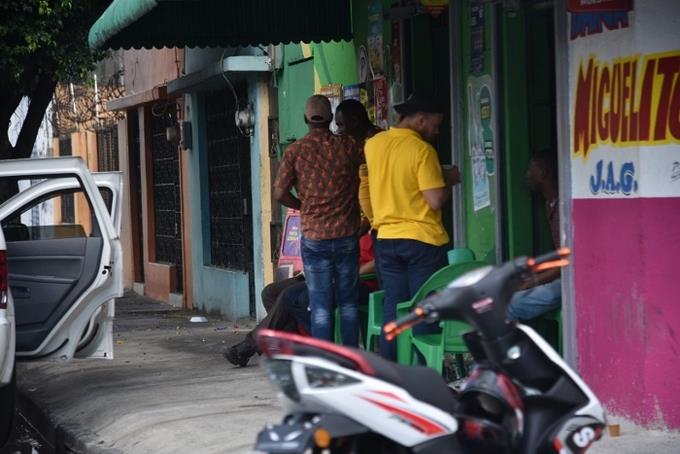 In the middle of the day people were concentrated in different drinking establishments.
Santo Domingo, DR.
Party, celebration, and drinks are the atmosphere in areas of the capital, where they waited with enthusiasm for the arrival of 2023.
Sectors such as Cristo Rey, Simón Bolívar, and Ensanche La Fe started with music; coffee shops surrounded by people dancing and domino tables in some corners of the sidewalks to prepare for the arrival of this new year.
Residents of the Simón Bolívar sector expressed being happy and positive-minded. They added that despite the problems experienced in 2022, they hope that the cost of living will improve in the national territory this year.
The atmosphere in Ensanche La Fe has been very similar, as reporters of this newspaper observed people baking chickens in the outskirts since the early hours of Saturday and visiting with relatives.
"We are quiet, visiting with friends, enjoying ourselves and having a few drinks. I hope 2023 brings me health and money," said one local while holding a beer.
But not everyone can count on the same. In Cristo Rey, at noon on December 31, the atmosphere was quieter, except in some drinking establishments.
One of the residents told this newspaper that "things have been difficult, everything is expensive, and there is no money for food or parties."
But he added that he still hopes the government will lower food prices and improve things.
Others said that they hope for health and blessings for their loved ones and that they are hopeful that President Luis Abinader will act against crime and insecurity in the Dominican Republic.
The party extends
January begins with a long weekend; after the decree on December 30, the President of the Republic, Luis Abinader, declared the second day as a non-working day, effective for compliance in the public and private sectors, so Dominicans have extended the celebrations and traditions of the New Year.