Veron deputy mayor announces she was robbed of almost RD$400,000 on a tour in Medellin, Colombia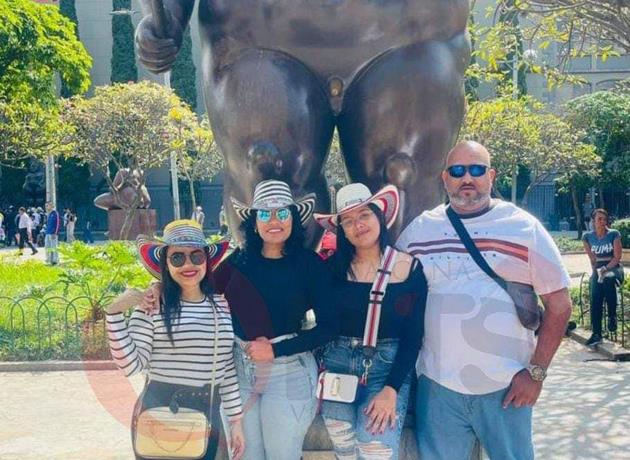 Higuey
The deputy mayor of the municipal district of Veron, in Bavaro, denounced that she was robbed while on a family trip to Colombia, during which she was robbed of more than 7 thousand dollars, equivalent to about 400 thousand pesos.
The official informed in a phone call that the criminal activity occurred this weekend while she was in Medellin, one of the most important cities of that country.
"They stole everything from us, and on top of the fact that they stole everything, they were with us the whole day as if nothing had happened," said Rivera, pointing out the trauma she experienced at a time when she was trying to live the dream in such a beautiful destination.
The deputy mayor said she feels unprotected and has not had the expected response from the company she hired.
She revealed: "The most tedious part of all this is to spend a whole day in a Prosecutor's Office where nobody pays attention to you and when at 5:00 in the afternoon they go to attend you, it is a computer that gives you a link, for you to fill out, to then assign you a prosecutor, and the thieves kept swiping the card in all those hours."
The incident occurred in Plaza Botero, Medellín.
The deputy mayor, who resides in Bávaro, Punta Cana, recalled that the Dominican Republic could not be compared to any other in attention and security for tourists, which is "very loved and listened to."
The increase in travelers to Colombia
The lack of visas to enter Colombia has considerably increased the flow of Creole tourists to that country due to the ease of the air connection between Colombia and the Dominican Republic.
Colombia is a charming place, rich in culture, gastronomy, landscapes, history, and its people, which is motivation to visit this land of good culinary tradition, salseros, cumbia, and vallenato.