Dominican kills a young Puerto Rican who came to announce that she was pregnant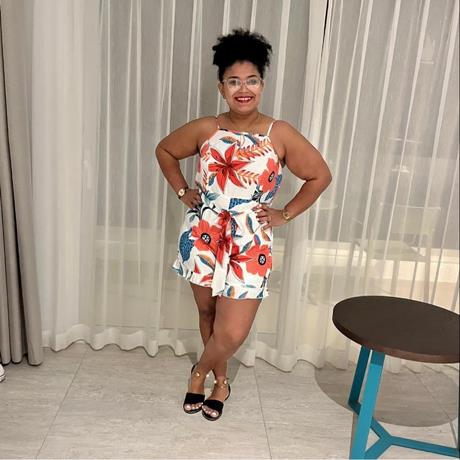 Source: External
A 27-year-old Puerto Rican woman was about to realize her lifelong dream of becoming a mother when her partner, Luis Eduardo Terrero Gómez, stabbed her to death on December 31, seven days after she arrived in Quisqueya. According to her mother in an interview with Telemundo, Angerilis Marrero Garcia was murdered in the house of Terrero Gómez, in the Villa Carmen sector of Santo Domingo Este, and her naked body, covered in blood and with her hands on her stomach, was shown to her mother, Mildred. Mildred's youngest daughter's remains are in Santo Domingo, and she has requested that the confessed murderer be extradited to the United States and the remains be taken to Borinquén for a "Christian burial" by the authorities of that country.
Bernardo Coplin, the Permanent Attention judge of Santo Domingo Este, issued an average of three months of preventive detention. Angerilis' mother claims she met Terrero Gómez on social media and has paid for several trips to the Dominican Republic since last July. Every time Angerilis visited this country, she had to send the location to her mother, but this time was different, so her pain and despair were heightened when the executioner showed her the images and she had no idea where they were.  Her last trip was on Thanksgiving Day when the man told her he wanted a baby, according to her mother. He killed Angerilis a month later, on December 24, when she returned to bring him the news.
Mildred claims that it would have been her first grandchild and that her daughter announced it to her with a box she sent her containing a pacifier and a pregnancy test, and said, "I'm your granddaughter, I'll be born in August," which is Mildred's birthday month. The story is heartbreaking, about a mother who wants justice for her daughter's crime and for the process to be known by American justice because her daughter was a US citizen.