Mayor of Boca Chica denounces "vandals" damaging facilities and creating dumps in the streets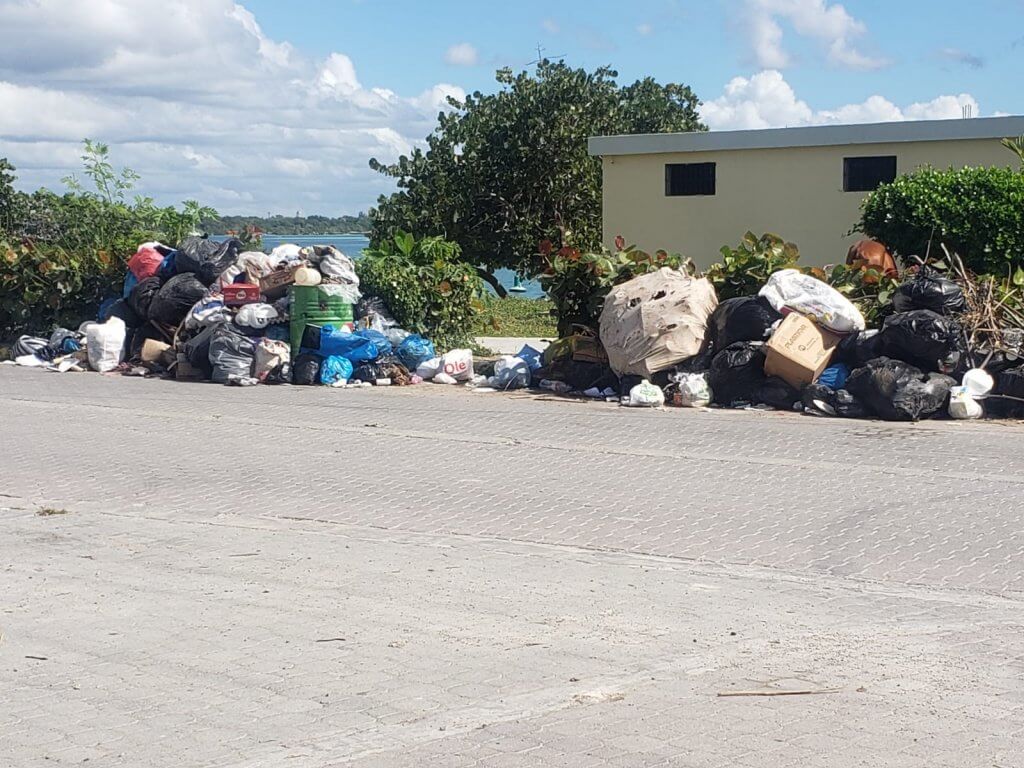 Source: ZDigital
The mayor of Boca Chica, Fermin Brito, revealed that allegedly unscrupulous people have vandalized the council's works, causing damage to spaces that serve as recreation and entertainment for residents, such as parks and children's games, causing concern among residents. The mayor made his statements in a statement at the beginning of this year, when he observed that the facilities built on the Malecón de Andrés had been destroyed with "mandarriazos" by unknown persons and that the Christmas tree had been destroyed two days after it was inaugurated. The mayor warned that the videos are being sought and those investigations are underway to find those responsible for breaking a portion of the jars placed to beautify the gardener of the road as mentioned above.
He explained that the municipality awoke full of improvised dumps, even though city council brigades continued to work on solid waste collection in all streets and neighborhoods. "According to our investigations, two people sick from the consumption of controlled substances were sent with "mandarrias" to break the jars placed in the gardener of the Malecón de Andrés, while several van-type vehicles were seen unloading garbage on the roads," he added. Brito stated that whoever is identified as an intellectual and material actor in these cases against the municipality of Boca Chica will face judicial action under Law 176, which governs cities, and warned that he will not accept contemplation or the intervention of godparents.
"I anticipate that around 30 tons of solid waste were collected during the Christmas and New Year holidays and that according to studies, the municipality of Boca Chica does not produce so much garbage in just one week, which means that the landfills they were created in were evil." He complained that despite being helped to clean up the municipality by order of the commanding general of the Dominican Army, who sent several brigades to collect solid waste, improvised dumps increased throughout the town as a result of the unscrupulous people who by "political scramble," did the damage.