Abinader to visit Santiago and Puerto Plata during the weekend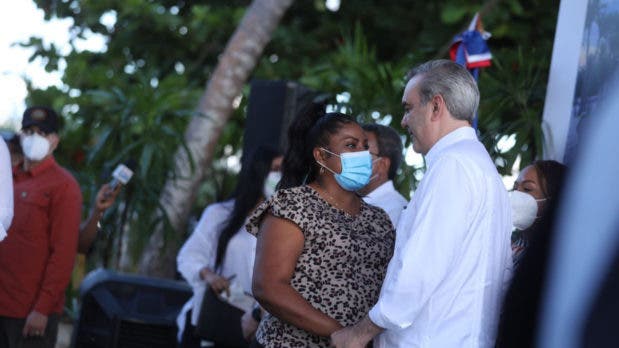 President Abinader interacts with citizens.
President Luis Abinader will visit the provinces of Santiago and Puerto Plata, where he will inaugurate different road, educational, tourism, and sports infrastructure works, among others.
The Presidential Communications Office said that on Sunday, at 11:00 a.m., the president will visit the Ciudad Corazón to head the rehabilitation of the Joaquín Balaguer, Santiago-Navarrete highway. On Monday, at 10:00 a.m., he is scheduled to visit the municipality of Imbert in Puerto Plata to preside over the inauguration of the Community Technology Center (CTC) and the 14/24 Program. He will then head the start of the refurbishment of the Imbert hospital's emergency area and inaugurate the INFOTEP training center. From there, he will go to Luperon to visit the Propeep program.
He will also head the inauguration of the fishing and yacht pier and the Enrique Aquiles Polanco playground. At the end of his tour, he will supervise the renovation works of "La Isabela Histórica," preside over the inauguration of roads and bridges and lead the inauguration of the Santa Isabel Parish in Villa Isabela.