Ministry of Health reports three new cholera cases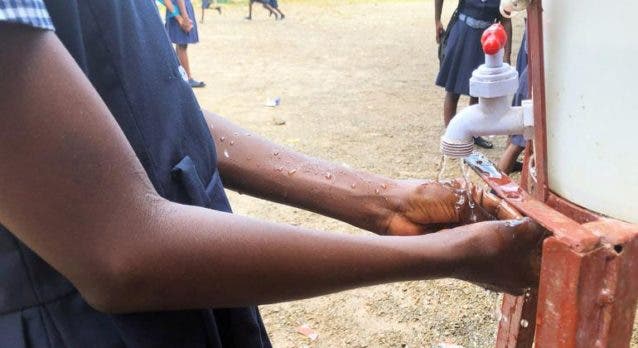 The Ministry of Public Health informed yesterday that three new cholera cases were detected, corresponding to two Haitian nationals, a 93-year-old female and a 4-year-old male, residents of the San Carlos sector, and a woman from La Zurza, in the National District.
A communication from the entity, released through the Vice-Ministry of Collective Health and its General Directorate of Epidemiology, indicates that the patients were admitted between the 3rd and 5th of this month after presenting with watery and whitish diarrhea accompanied by vomiting.
When they were admitted to the health center, they were hydrated and stabilized, and coprological samples were immediately taken, with a positive result for cholera.
Minor returned from Haiti
The Public Health epidemiological report certifies that the four-year-old child recently returned to the country from Haiti, where he was vacationing with his mother.
According to the document, the patients have been without bowel movements for more than 24 hours, are stable, in good spirits, with a good appetite, and remain in the hospital for observation, with the possibility of discharge in the next few hours.
He added that the areas of Health, IV, and V, the Vice Ministry of Collective Health and its Epidemiological Directorate, and the Ministry's Risk Management Directorate are maintaining epidemiological surveillance with close relatives and a permanent intervention in the areas to detect, prevent and investigate any suspected cholera.
Public Health stated that so far, there are no relatives of patients with suspected disease symptoms and urged the population not to be alarmed and to be attentive to official reports.
Holidays without cases
These new cases of cholera appeared after the authorities managed to pass the Christmas and New Year's holidays without any suspected cases of the disease in the La Zurza sector or other nearby neighborhoods of the National District.
Sewage from sewage and toilets in La Zurza continues to be deposited in the Isabela River, despite an investment of billions of pesos in a treatment plant.
A pumping sump was built in La Zurza to collect this water and send it through a pipe placed over a bridge parallel to the Jacinto Peynado to the treatment plant inaugurated on the other side of the river.