The Dominican Republic has suspended sales to neighboring countries on other occasions.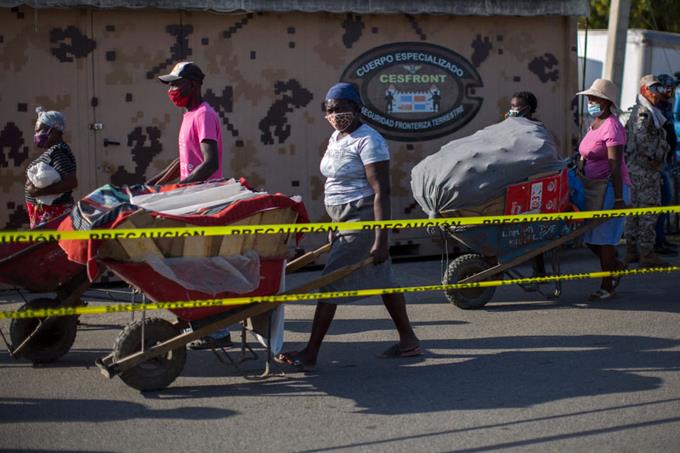 Haitians stock up on products at the border.
Santo Domingo, DR.
The Dominican Republic has suspended the sale of two foodstuffs to Haiti: flour and now eggs. The measure taken by the Government, which has generated positions for and against it, is due to the protection of the supply of the local population, thus avoiding an increase in the prices of these foodstuffs, according to the authorities.
At other junctures, Haiti and the DR have paralyzed the trade of some goods. For example, on December 11, 2022, the Government suspended flour exports to the neighboring country to bring tranquility to the Dominican market and consumers. In addition, this Friday, the suspension for 15 days of egg exports came into effect in the country, which also affects Haiti.
It is recalled that the Government has provided several subsidies to local production.
In March 2022, the subsidy for 45 days for flour production was RD$3,000 million to avoid increases in the prices of bread, pasta, and other products based on that product. This measure was extended in May with another subsidy of RD$533 million to the flour production for 60 days to reduce production costs and, in effect, to the final products. Haiti has also imposed suspensions on the entry of several Dominican products, such as chickens and eggs, despite suffering from low production and poverty.