Onamet forecasts showers for this Sunday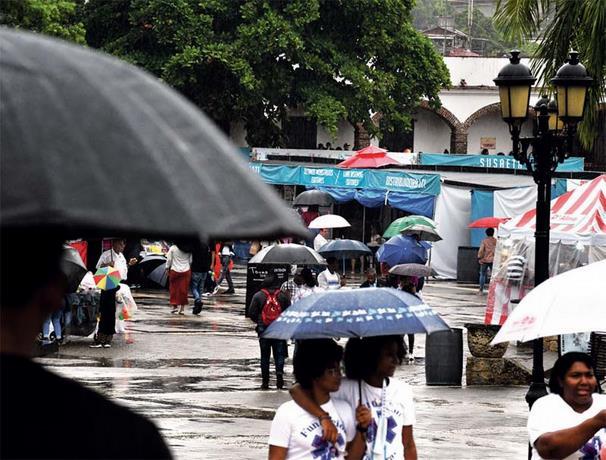 Santo Domingo, D.R.
The National Meteorological Office (ONAMET) reports that a trough remains over the national territory, so from the morning hours and afternoon hours will be cloudy, accompanied by local downpours, which may be moderate with possible thunderstorms and gusty winds.
The affected provinces will be in the north, northeast, southeast, and Central Mountain ranges. In the other areas of the country, the sky will be scattered clouds and scarce rains.
For this reason, the Onamet maintains weather alerts in several provinces for possible urban flooding, flooding of rivers, streams, and creeks, as well as landslides.
Specifically, the provinces are Espaillat, María Trinidad Sánchez, Duarte, Samaná, Hermanas Mirabal, and Hato Mayor.
For tomorrow Monday, clouds are expected during the afternoon, accompanied by scattered showers, which may be moderate at times, thunderstorms, and wind gusts in towns.
Local forecasts
In Greater Santo Domingo, the maximum temperature will range between 29°C and 31°C (84-88°F), while the minimum will remain between 19°C and 21°C (66-70°F).