School transport awaits to be welcomed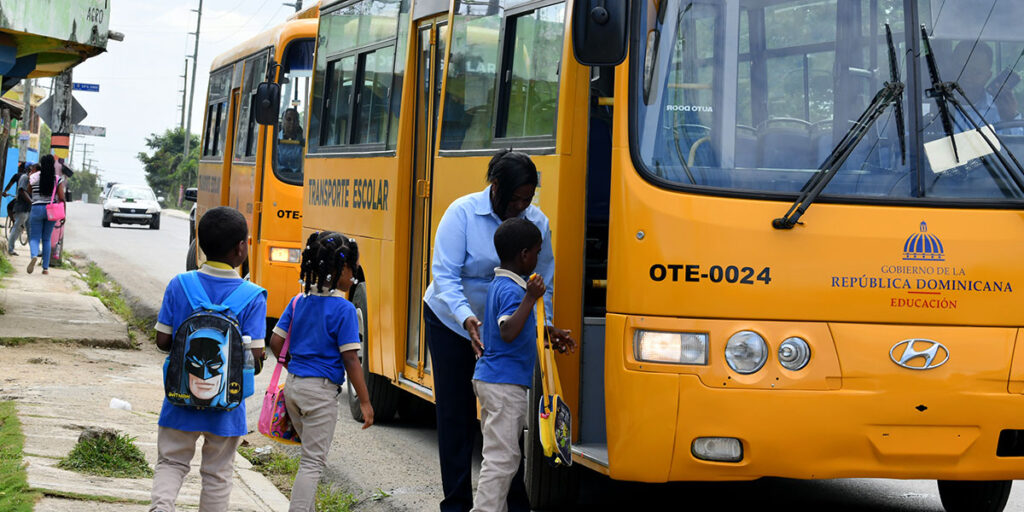 Source: External
The use of free school transportation, which the government has launched in a pilot plan in various neighborhoods, is still in the testing phase, waiting to be welcomed by the public for whom it was designed. The buses, each with a driver and an assistant, left yesterday to pick up and transport students from public schools for the first time since the National Urban Mobility System's launch on Tuesday, and the vehicles, each with a capacity for 17 students, were met with skepticism by the educational centers' children and adolescents. To make matters worse, many students have yet to return to classes, which resumed on Tuesday following the Christmas and Three Kings Day celebrations. The bus route began its work at noon at the Maria Figueroa Adón school in La Victoria, where the plan began, to return the students to their homes.
Three of the four buses from the Maria Figueroa Adón school crossed La Victoria until they arrived at Haras Nacionales. During their journey, they covered the transportation of students from the Cosme Manuel Jiménez High School, Hermana Sandra Reyes High School, Divina Providencia Shelter, Nuestra Señora de la Natividad Shelter, Padre Garcia School, Felicita Eleuterio School, Marcos Evangelista Adón Polytechnic, Juan Pablo II Polytechnic, Villa Primavera School, Los Castillo School, Alberto Monegro School, Hacienda Estrella, etc. 
Only a few children used these vehicles at all of these points, and it was even possible to see how children leaving school walked on the sidewalks and only watched the buses pass by.