Conep recognizes Abinader for his actions aimed at the sustainable development of the Dominican Republic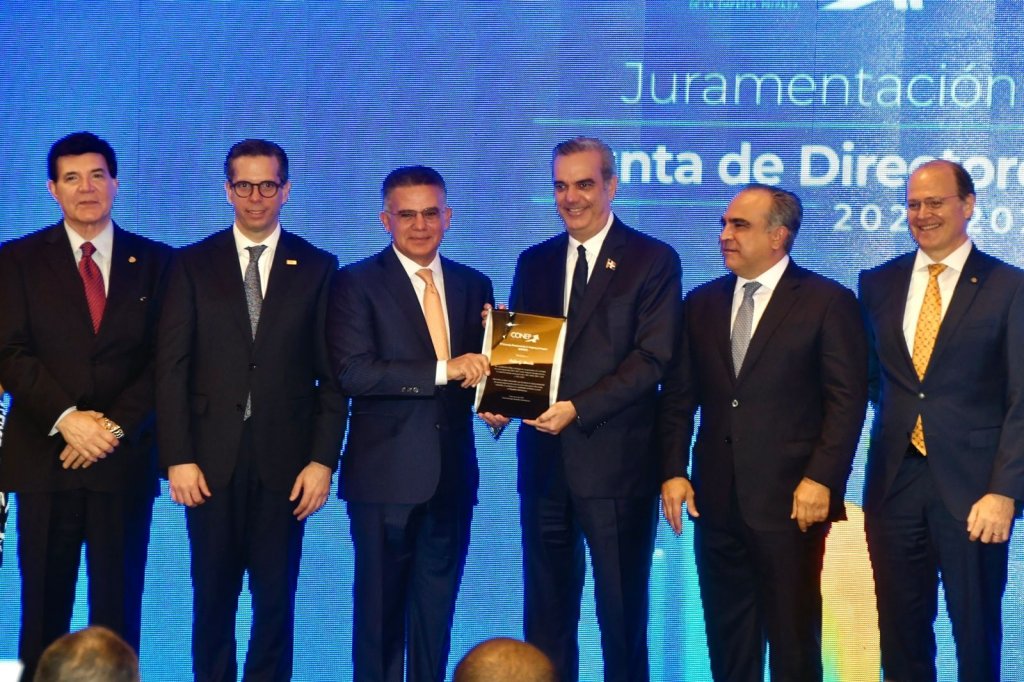 Source: External
President Luis Abinader stated on Thursday, after being recognized by the National Council for Private Enterprise (Conep), that he is more committed to the country and the private sector, and that his administration is pro-business and pro-jobs. Similarly, he valued the consistency of criteria between the government and the country's productive sectors. President Abinader was recognized by the Conep for his numerous actions aimed at the country's sustainable development, valuing and supporting the private initiative as a strategic partner to that end. Conep's new president, Celso Marranzini, and the entity's outgoing president, Pedro Brache, presented the award to the head of state.
This honor was bestowed upon the new Conep board of directors during their swearing-in ceremony at the El Embajador hotel. Celso Marranzini, the new president of Conep, thanked President Abinader for the atmosphere of trust he has created in the country, as well as his openness to dialogue and consensus, in his inauguration speech. On the other hand, the outgoing president of Conep, Pedro Brache, praised the president for his contributions and alliance with the business community. Meanwhile, the entity's executive vice-president, César Dalgán, welcomed the president's timely monetary measures in favor of the country.
To this, he added that President Abinader's stability has infused the Dominican Republic with political stability and social development. Pedro Brache was honored for his contributions to Conep during his tenure as second vice president from 2015 to 2017, and as president from 2017 to 2018, 2019 to 2020, and 2021 to 2022. Rafael Del Toro, José Luis Magadán, Máximo Vidal, Jorge Montalvo, Danilo Ginebra, and Luciano Carrillo were also honored.
The President of the Senate, Eduardo Estrella, the Minister of Industry and Commerce, Ito Bisonó, the General Director of Customs, Eduardo Sanz Lovatón, and the General Director of Ethics and Government Integrity (DIGEIG), Milagros Ortiz Bosch were all present at the ceremony. Likewise, Carlos Bonilla, Minister of Housing, and Luis Valdez, Director of Internal Revenue, are among the officials and special guests.