Health intervenes in neighborhoods; says cholera under control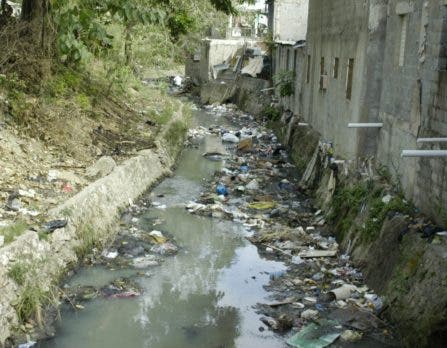 Stagnant water, overcrowding, and poverty are sources of disease.
The healthcare system has epidemics and disease outbreaks. It does not, however, address the chronic diseases that affect and kill thousands.
Public Health teams are still in the neighborhoods in action to prevent the spread of cholera.
However, the Ministry of Health is still awaiting the results of three tests on an equal number of patients with suspected signs of the disease. Teams of health workers and epidemiologists are in the affected areas, carrying educational messages about the need for the population to educate themselves and have access to safe drinking water.
"There are no new details of the situation, but all our teams are in the neighborhoods where cases have been reported," Carlos Suero, Director of Communications of the Ministry of Health, told Hoy.
The situation
Dr. Gina Estrella, director of Risk Management and Disaster Attention of the Ministry of Health, emphasized that tests from the Doctor Defilló Laboratory have registered only 17 proven cases. Therefore, three more trials are expected.
The specialists
Both the Dominican Society of Infectious Diseases and the Society of Gastroenterology have insisted on the need for the authorities to make more comprehensive interventions in the affected areas. Dr. Clevy Perez has been adamant that Public Health should convince the Government of the need to supply water permanently to the inhabitants of the neighborhoods. The Society of Gastroenterology has said the same. Furthermore, they believe education and hygienic measures should be taken to the utmost.
Doctors
In another order, but in the same field of Health, the doctors met with the National Council of Social Security after the union, which groups the professionals continued with the strikes and disaffiliation to the ARS.
This time the strike and disaffiliation affected the affiliates of the Administradora de Riesgos de Salud Humano. Unfortunately, no agreements were reached at yesterday's meeting, but the parties were summoned for next week.
Neither the Minister of Health, Dr. Daniel Rivera, nor the National Social Security Council president, Luis Miguel De Camps, participated in the last meeting. This time there has been one of the system's most complex and extended crises. Doctors are demanding their demands and want changes.