ProDominicana presents the country as an ideal business destination in Spain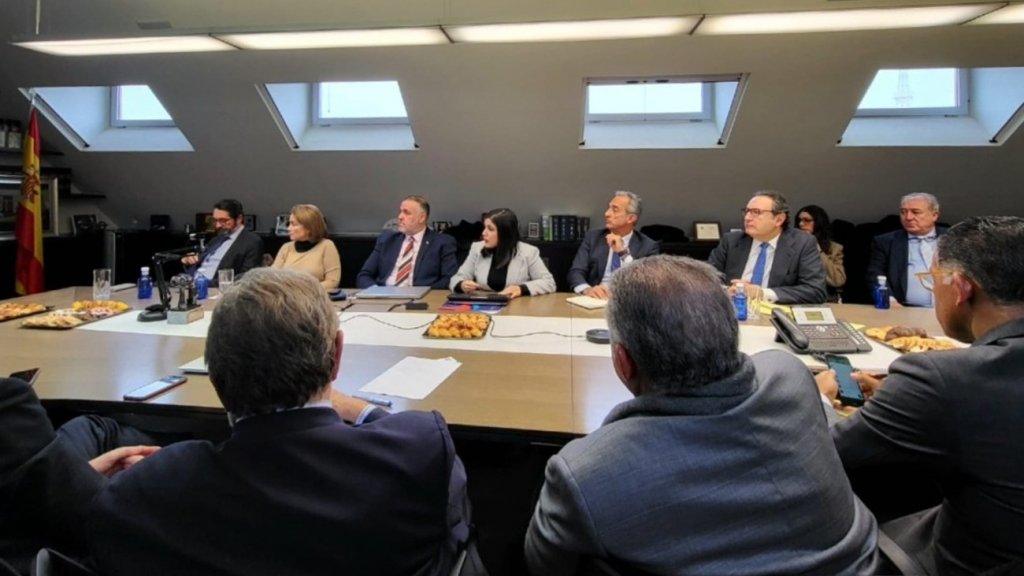 Source: External
The Dominican Republic's Export and Investment Center (ProDominicana) kicked off its agenda in Madrid, Spain, with a presentation of investment and export opportunities in the Dominican Republic at a meeting with Spanish businessmen from various sectors. The meeting was presided over by Biviana Riveiro Disla, director of ProDominicana; Mr. Juan Luis Cebrián, president of the Dominican Republic Chamber of Commerce in Spain; and Dominican Ambassador Juan Bolivar Diaz. Cebrián spoke of his country's strong commercial ties with Spain and his desire to maintain them. The Dominican ambassador to the Kingdom of Spain emphasized President Abinader's desire to continue strengthening bilateral ties. The director of ProDominicana stated in the country presentation that "the country's current business climate, marked by its political and economic stability and its continuous growth, is the reason why commercial exchange, investment, and the entry of Spanish tourists the country has grown.
"Thanks to the substantial improvement in the country's competitiveness and development, our economy has diversified and has broken historical records in exports, where preliminary figures from the General Directorate of Customs indicate exports of more than USD 12.3 billion and we will make a quantum leap in investment reaching figures never seen close to USD 4 billion. "The Dominican Republic is taking steps to attract projects in a variety of economic sectors, including trade and industry, tourism, mining, energy, free zones, finance, telecommunications, and transportation," said Riveiro.  According to the behavior of commercial relations with Spain, the Dominican Republic's commercial exchange with Spain was approximately USD 6.1 billion from 2015 to 2022, with 2022 being the year with the highest flow of import and investment exchange.
The record of products exported to Spain has been growing at pre-pandemic levels, and in 2022, we reached nearly 100 million dollars, representing a 57% increase over 2020 and a 22% increase over 2021. Rum has a 60% share, followed by ferronickel, cigars, cocoa, tobacco, avocados, and ostomy instruments, among other things. Similarly, Riveiro stated that Spanish investors have made a direct investment of approximately USD 2 billion in our country over the last 11 years, consolidating them as the main European investor in our country, with projects with the highest investment in the provinces of La Altagracia and Santo Domingo, in the tourism, real estate, commerce, energy, and other sectors.
Finally, ProDominicana presented the Zero Bureaucracy Program's Single Investment Window, which places us at the forefront of the Latin American region, with 13 institutions currently linked to said platform and the ability to carry out 29 procedures to streamline the investment process.