Abinader: "Flights are too expensive"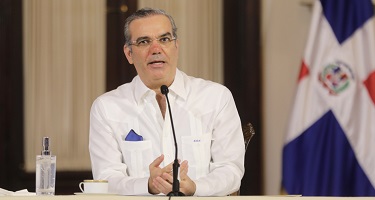 Source: External
President Luis Abinader acknowledged that "air tickets are very expensive," and he hopes that Congress will pass the new Law for the Promotion and Competitiveness of Civil Aviation, which will allow for lower ticket prices, particularly in the United States. "I want competition in that sector. When compared to other destinations, airfares are very high, so there needs to be more competition so that, as there is more competition from different airlines, fares, particularly those from the United States, drop," said the president.
The bill, according to the President, aims to promote and increase the competitiveness of civil aviation in the country by establishing the necessary incentives to encourage an increase in air visitors to the national territory. Establish new domestic and international routes to and from strategic Dominican markets, as well as strengthen the country's position as a connection point for transportation, passenger, and cargo logistics.
"I request that Congress, both the Senate and the Chamber of Deputies, take advantage of the extension of the legislature to be approved – the law – and already have a special legal framework for this sector," Abinader emphasized. Furthermore, he assured Acento that the law will foster the development of national airlines.