Grupo Piñero, "very happy" with the DR: it will invest US$70 million in 2023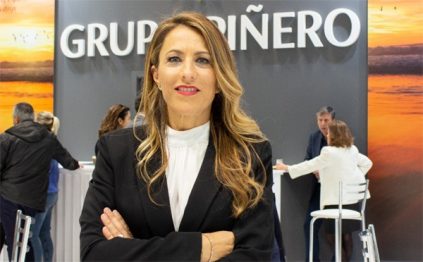 Source: Arecoa
Encarna Piñero, CEO of Grupo Piñero, emphasized the sustained growth that the tourism industry and real estate investments have shown in the Dominican Republic, which she believes is due to the "continuous" policy of all Dominican governments over the company's 27-year existence. According to CDN, the business executive announced in the hours before the start of the 43rd edition of the International Tourism Fair (Fitur 2023) that they will invest $100 million in the development of tourism projects this year 2023, of which US$70 million will be in the Dominican Republic, in addition to the Cayo Levantado Resort project, which they are developing in the Samaná bay.
"It is a sign that we continue to believe in the Dominican Republic's future, especially since at the government level, through the Tourism Cabinet led by President Luis Abinader himself, and Minister David Collado, they have allowed us to collaborate with them and to place tourism in a strategic and essential place for the new development policies," he said. In addition, she said that "from Spain to the Dominican Republic, we are seeing the growth that has been seen since the first quarter of 2022. And our projections for this year are quite favorable. I cannot provide figures because we are still in the early stages, but perhaps five days after Fitur, when the trend is most visible, we could be more specific with our projections. We are overjoyed to witness this tourism moment."
The president of the Association of Spanish Investors in Caribbean Tourism (Inverotel) attributes the "exponential growth" of tourism in the Dominican Republic to government efforts to keep it as one of the country's main economic sectors. She stated that the recovery of tourism has been consolidated thanks to the efforts of government officials, investors, and all sector actors, following the negative effects of the coronavirus pandemic at the national and international levels.