Minister of Tourism and King Felipe VI inaugurate the Dominican Republic stand at FITUR 2023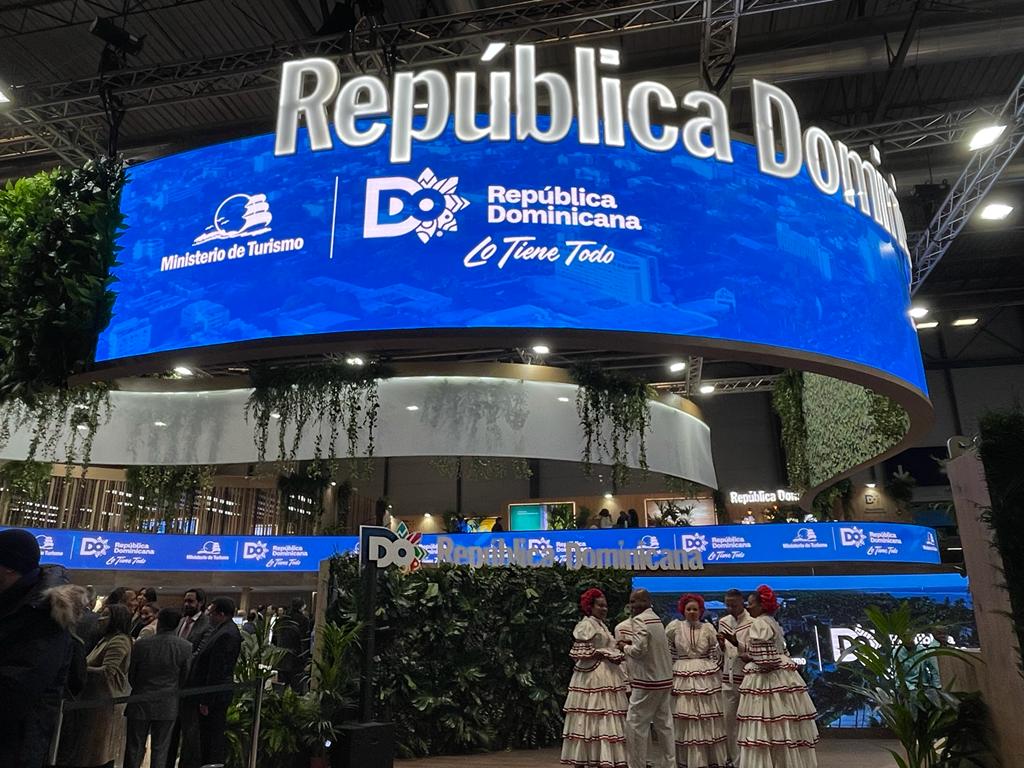 Source: External
The Dominican Republic's presence at the International Tourism Fair (FITUR 2023) in Madrid, Spain, was inaugurated by Tourism Minister David Collado and King Felipe VI of Spain. The Dominican Republic will be represented at the international event by more than 50 tourism-related companies. When Minister David Collado opened the Dominican Republic stand at FITUR 2023, he stated that the country's goal was to remain the continent's tourism benchmark. He also said that he had an intense schedule for signing several agreements.
"Our goal is for the Dominican Republic to remain the benchmark in tourism for the continent, which is why we will continue innovating and will exhaust an agenda of more than 60 meetings in these weeks where we will close agreements with airlines, new hotels, and tourist investments, as well as tour operators so that we can continue promoting the arrival of tourists to our country," Collado emphasized during the stand's opening. Those attending FITUR will be able to visit an impressive stand highlighting the country's attributes, as well as fifty companies displaying their tourism content. Coffee, tobacco, chocolate, and rum will be promoted as national products.
They will have a three-dimensional experience, visiting the country's majestic beaches as well as other tourist attractions on the island. Among the agreements and announcements made on Wednesday, the Pioneer Group's new investment in Macao, La Altagracia province, in the country's east, which will begin the construction of a luxury hotel in said destination, stands out. They were joined by the minister of the president of Banco Popular, Cristopher Paniagua, the administrator of Banco del Reservas, Samuel Pereyra, the president of the Dominican Association of Hotels and Tourism, David Llibre, the Dominican ambassador in the Kingdom of Spain, Juan Bolivar Diaz, and other Dominican authorities present at the event.