Building collapses in La Vega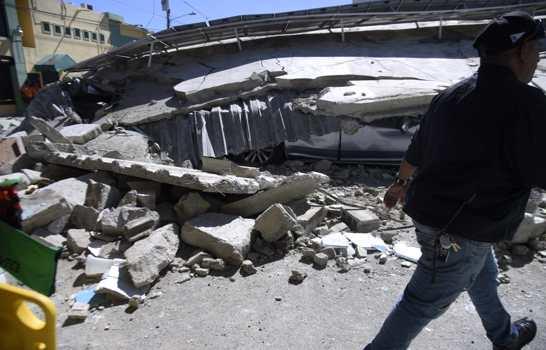 Source: External
The owner of the building that collapsed this Wednesday in La Vega with six employees inside, R&S Multimuebles, reported that the causes of the collapse are still unknown and that the company is awaiting the intervention of an expert and the competent authorities to conduct a technical survey of the site. "Our company acquired the collapsed building in 2008, and it was in the process of changing the exterior glass on the first level," the company explained in a statement. An unauthorized source declared that a beam that served as support had been removed as part of the remodeling work being done in the building.
Similarly, residents in the area confirm that the structure was left vulnerable following a fire that occurred several years ago. The company stated in the statement that the final report would be prepared in collaboration with the authorities after the rescue work. R&S Multimuebles expressed regret for what had occurred and thanked all citizens for their assistance in the rescue efforts. At the publication time, authorities rescued three of the six people trapped when the four-story building collapsed. There were two women among the rubble. According to the company, there were only six people inside the building at the time of the collapse because most of the employees were on their lunch break.
"R&S Multimuebles regrets to inform you of the collapse of our main building, which is located on Calle Las Carreras, Esquina Sánchez, La Vega. At the moment, our entire team is working on rescue efforts alongside the appropriate authorities. At this time, only two (2) members of our team are trapped beneath the rubble, with whom the authorities have already established contact," he explained.
A woman's body was recovered early today from the rubble of a multi-story building that collapsed around noon on Wednesday in La Vega. The deceased was identified as Yasiris Joaquin by representatives of relief organizations. The woman was trapped in the rubble with five coworkers, all of whom were saved alive. Yesterday at noon, the building belonging to the Multi Furniture company collapsed. Four people were rescued alive in the early hours of the incident. According to the business owners, three of them had minor injuries and one would be operated on for facial injuries. Yesica Bueno, 23, was rescued shortly after 10 p.m. on Wednesday. She received first aid from 911 personnel and was taken to a health center in this city to be evaluated.