Grupo Puntacana, MAC Hotels and BHD sign an agreement for the tourism development of Uvero Alto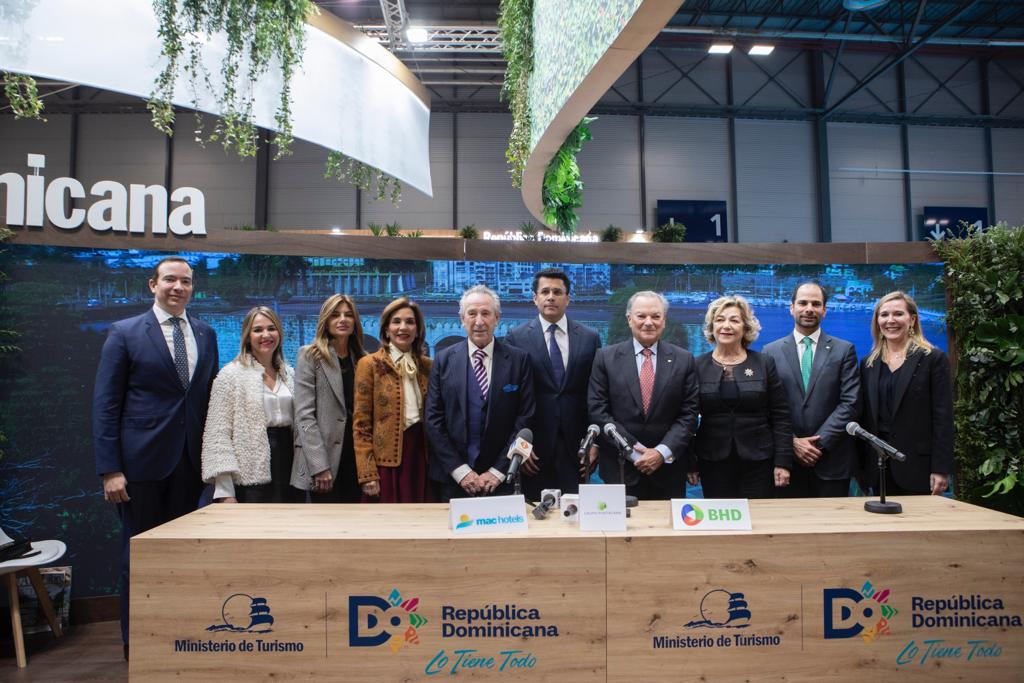 Source: External
Within the framework of FITUR 2023, the Puntacana Group, MAC Hotels, and Banco BHD signed an agreement for the construction of a luxury hotel complex that will contribute to the development of Uvero Alto, a tourist town located in the province of La Altagracia in the Dominican Republic's eastern region. This is the W All-Inclusive Punta Cana Uvero Alto, which will be the market's first W Hotels property and one of the first Marriott International W All-Inclusive resorts worldwide. Banco BHD provided US$78.9 million in financing for its construction and startup.
"The signing of the W Punta Cana Uvero Alto demonstrates our strong commitment to the development of tourism in Uvero Alto. This project will expand the region's hotel offering and create 600 new jobs," said Frank Elias Rainieri, president and CEO of Grupo Puntacana. The W All-Inclusive Punta Cana Uvero Alto is set to open in 2025, with construction set to begin in the coming months. "We are pleased to be part of this alliance with two large business groups in the tourism sector that stand out for their excellence and experience in the industry, and in which we have full confidence for the success of this project," said Luis Molina Mariñez, Senior Vice President of Corporate and Business Banking at Banco BHD.
There will be 349 hotel rooms with balconies and plunge pools, as well as several suites, at the resort. Its programming will be geared toward adults, and the complex's plans include a spa with eleven treatment rooms, a shopping area, three pools with bars, and eleven restaurant and bar options.