Dominican bus driver kidnapped in Haiti returned to the country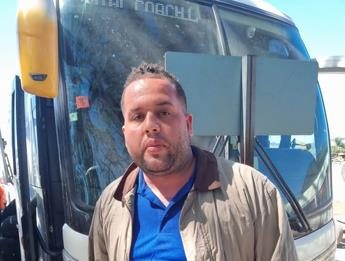 Source: External
The driver of a kidnapped bus carrying 37 passengers was apprehended at the El Carrizal de Elias Piña border crossing point in Haiti on Thursday while traveling through the Croix Des-Bouquets commune near Port-au-Prince. According to Johan Antonio de la Rosa, 32, the bus driver for the transportation company Capital Coach Line, the crew members were dismounted from the white bus with Haitian license plates by members of an armed gang (IT02487).
They were later forced to board another vehicle that ran out of fuel, at which point the driver and several Haitian passengers escaped from their captors. De la Rosa and the bus stewardess were later seen at the facilities of the transportation mentioned above company in Haiti.
The bus stewardess was hit by a bullet during the incident, and after receiving first aid in Haiti, she was transferred to a medical facility in the country for treatment.
---
Related:
29 bus passengers from the Dominican Republic were kidnapped in Haiti