Virgen de Altagracia Day hopes to mobilize thousands of Catholics to Higüey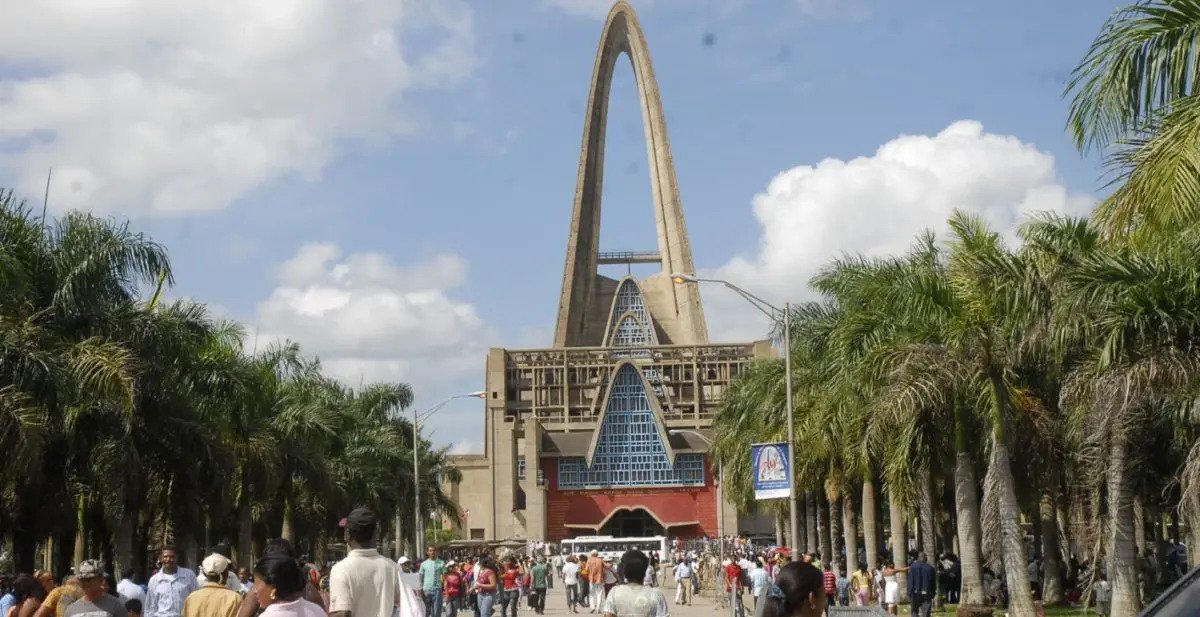 Source: Hoy
This religious holiday is observed by the entire country. President Luis Abinader will attend the solemn mass this Saturday. Tomorrow, January 21, is the Day of the Virgin of La Altagracia, declared the patron saint of the Dominican people, and thousands of parishioners from all over the country are expected to worship at the Higüey basilica, as is customary. The celebration is attended by Catholic believers from Haiti as well as other Haitians living in the country. The faithful arrive days before the celebration, and some even make foot pilgrimages from various points in search of certain requests being granted or as an act of religious sacrifice. But not everything is religious, and because January 21 is a national holiday, many people use the day to spend time with their families or friends.
According to the Conference of the Dominican Episcopate (CED), the solemn mass at 10:00 a.m. will be led by Monsignor Jesus Castro Marte, Bishop of the Diocese of Higüey, and the diocesan clergy. President Luis Abinader and his wife Raquel Arbaje are expected to attend. The Altragracian cult and devotion date back to the time of the Spanish colony, when the brothers Alonso and Antonio Trejo brought an image of the Virgin to Higüey, where they settled after arriving from the region of Extremadura in Spain, where there are Altagracian devotion sanctuaries. According to historians and the Catholic Church, the devotion spread orally from Higüey to other regions of the country, resulting in the adoption of the cult by a large portion of the population.
Among the most popular legends are the appearance of the image behind an orange tree and the attribution of numerous miracles, which led to the Catholics and the State adopting it as their patron saint.