Luis Abinader and Jean Luis Rodríguez inaugurate a new tourist and fishermen pier in Boca de Yuma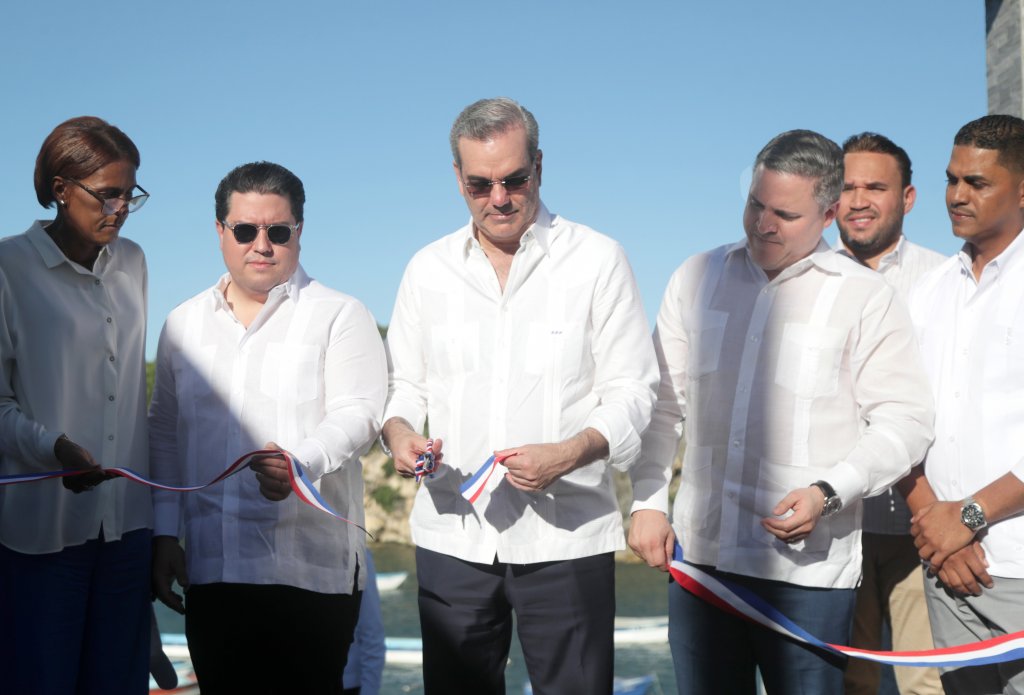 Source: ZDigital
President Luis Abinader and Jean Luis Rodriguez, director of the Dominican Port Authority (Apordom), inaugurated the tourist and fishermen's pier of Boca de Yuma, La Altagracia. It will benefit hundreds of Dominicans who rely on fishing and bets on the revitalization of the region's economy as well as the creation of new sources of employment. The president emphasized the importance of the maritime-port sector to the country's economy, its recent growth, and the increasing need for more skills and attention. Jean Luis Rodriguez, director of Apordom, emphasized the importance of this National Plan for the Construction and Rehabilitation of Fishing, Tourist, and Sports Docks, which is being developed in ten other provinces across the country and will benefit over 15,000 fishermen.
"After years of citizen demand, we are delivering a tourist and fishing pier to Boca de Yuma, which will boost the local economy and thus positively impact our people's quality of life," Rodriguez said. Boca de Yuma is the fourth of 14 fishing docks that the Port Authority plans to open in 2023 as part of the National Fishing Dock Plan led by Apordom and managed by Jean Luis Rodriguez. "I always say that from the Dominican Port Authority, we believe in the sustainable development of our communities, economic, social, environmental, and inclusive stability and that we also believe that large budgets are not necessary to carry out works of high impact," Apordom's executive director added.
A breakwater 60.00 meters long and 3.00 meters wide, an area for docking fishing boats, breakwaters, boat spill ramps, a square-type deck, a cleaning, and storage area for fishermen, a surveillance zone, and an amphitheater were all part of the Boca de Yuma wharf rehabilitation. Furthermore, an adaptation and expansion were carried out in the area of the fishermen's beach for greater ease and space to maneuver and park their boats. Similarly, the sidewalks, curbs, and asphalt on the roads surrounding the dock were updated. The inauguration of the Boca de Yuma pier served as a platform for the need of this Municipal District for an ambulance to be heard, which President Luis Abinader welcomed.