Man begs his partner to come back to him with a sign on a bridge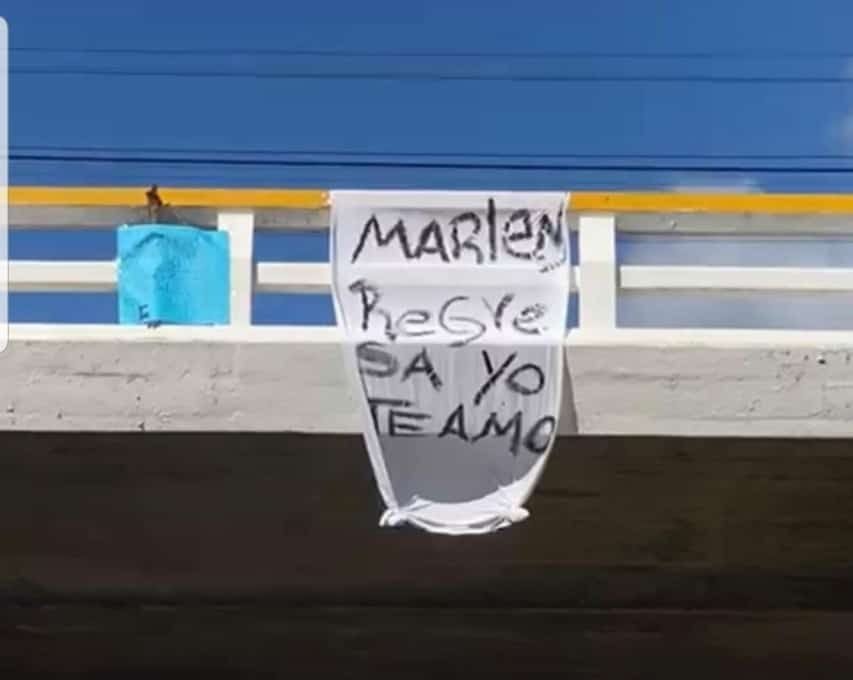 Source: External
The talk of Puerto Plata is a sign placed on a bridge with a message asking his partner to return. "Marlen, please come back, I love you…" That was the message scrawled by an unknown man in black paint on a white sheet and hung on the railings of the Puente Seco near the Ricardo Limardo Provincial Hospital. The sign, depicting a man in love pleading with his wife to return with him, was discovered hanging from the viaduct, precisely in the East-West lane of Manolo Tavárez Justo Avenue.
The unidentified man also pasted a blue and pink cardboard with several love messages addressed to his beloved Marlen, which is very similar to José Zorrilla's religious-fantastic and romantic drama "Don Juan Tenorio," which was published in 1844. Many Puerto Plata residents saw the action as proof that love still exists, expressing that "man in love has an angel in heaven and is afraid of nothing," as one of Jhonny Ventura's merengues put it.
Others pointed out that "a man in love has no borders, nothing to stop him if he talks about love," as expressed in the lyrics of Teodoro Reyes' popular bachata song.