Program of cochlear implants in boys and girls with hearing impairment presented by the First Lady and Vice President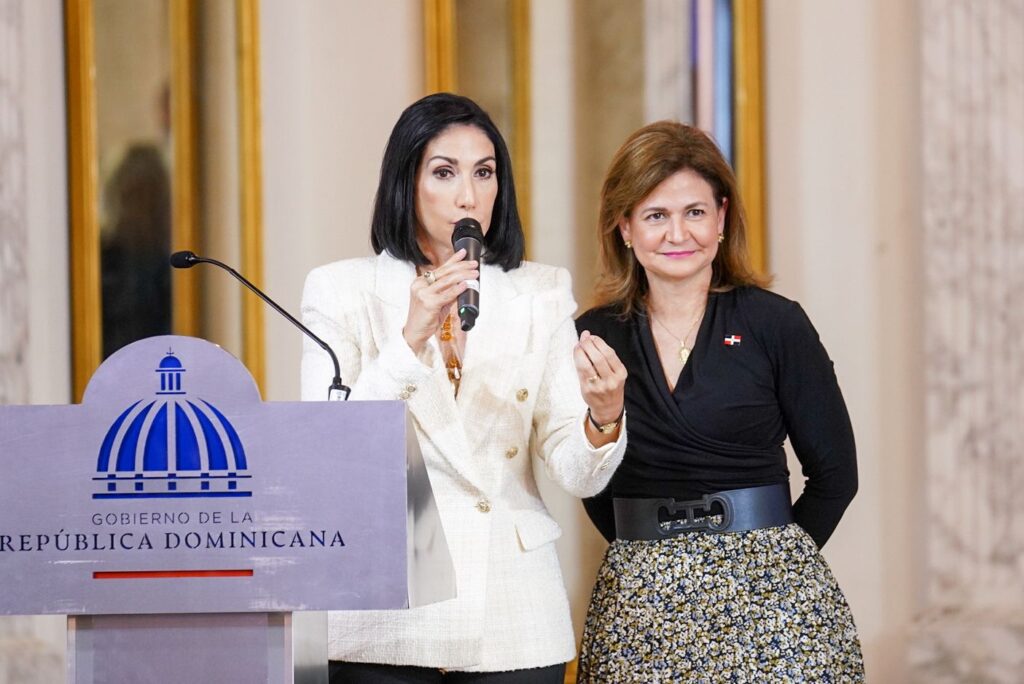 Source: El Caribe
The Cabinet for Children and Adolescents, in collaboration with the Ministries of Public Health (Mispas), the National Health Service (SNS), and the National Health Insurance (Senasa), announced a cochlear implant program for children with hearing disabilities. The event was presided over by First Lady Raquel Arbaje, in her capacity as President of the Cabinet; Vice President Raquel Peña; the Ministers of Health, Dr. Daniel Rivera and Luis Miguel De Camps; the Director of the SNS, Dr. Mario Lama; and the Executive Director of Senasa, Dr. Santiago Hazim. The cochlear implant program for children with hearing impairments aims to reduce school dropout by facilitating language development at a young age. In its first stage, this project will respond to cases of hearing loss in boys and girls from low-income families that the first lady has received over the last two years, with the help of Senasa.
"From the moment I began to develop the idea, I found the support of many willing to join the cochlear implant program for the benefit, above all, of the boys and girls with the greatest social and economic disadvantages, who need us the most. That is why, with the help of many, they have a preferential place in all of our efforts to improve their quality of life," Arbaje said. Meanwhile, the Vice President of the Republic, Raquel Peña, emphasized that the goal is for every kid born to have access to these services and care so that it never has to be because they meet an official who you will be attended to; that is the goal: to leave it institutionalized in the country.
Dr. Eddy Pérez-Then, the special adviser to Mispas, presented the initiative, explaining that the first two operations were performed in December on patients with profound severe hearing loss, whose experiences allow us to confirm that the program and its objectives are goals that are achievable, real, and have a significant impact in the Dominican health sector.