Rescue dog on guard for the death of its trainer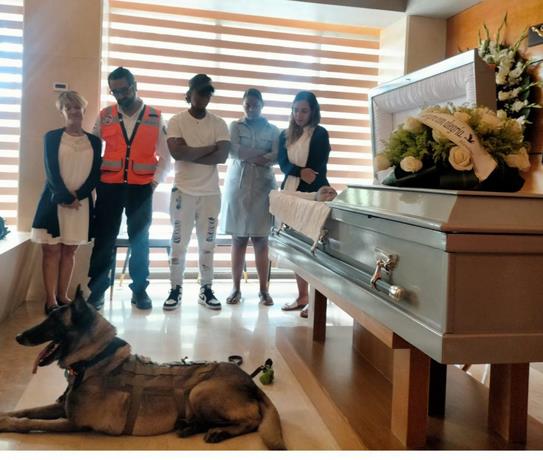 Source: Listin Diario
On January 18, one of the young women who was buried beneath the rubble of the building that collapsed in La Vega was saved by Bruno, one of the rescue dogs trained by Ravio Pérez, alias "La Rabia," for the Civil Defense. Until mid-November 2022, when Dr. Rosa Matos from the Center for Emergency Operations indicated through thorough studies that what "La Rabia" believed to be flu and an upset stomach turned out to be pancreatic cancer with metastases in the liver and other organs. Ravio had been involved in cleaning the cages, caring for the dogs, training them, taking part in drills, and counseling the youngest in the Civil Defense.
Because of his health, he was unable to see Bruno's recent heroic performance. On December 21, he died of cancer. On the other hand, the Belgian Malinois and other dogs in the K9 Unit can still smell Ravio's ashes, which were scattered in the kennel corridors and on the trunk of a leafy tree next to his cage, as he requested from his relatives. This unit is located on the grounds of the Plaza de la Salud in the western part of the Civil Defense. Bruno gave Ravio an honor guard in front of his coffin at the funeral home. He remained calm and with his head up, while on the sides were the director of the Civil Defense, Juan Salas, and the members of the K9 Unit, including general trainer Juan Ramón Paulino.
Ravio assisted a dog named Taipán, also from K9, in giving birth to eight pups last September, while rescuers were transferred to the eastern part of the country during the passage of Hurricane Fiona. When the storm added fear to the pain that this brave rescuer of missing persons felt, he stayed by her side all night.