Poor infrastructure costs taxpayers a lot of money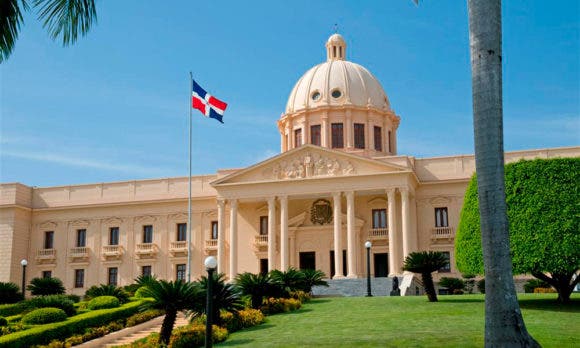 National Palace
There is a long history of State blunders that leave works half built for a prolonged period, causing them to increase in cost; those that systematically delay correcting damages due to inconsiderate uses that the lack of civility causes to school buildings, extraordinary generators of broken desks. In short, a lack of care sometimes decreases the functionality of hospitals and the scope of irrigation systems, highways, and roads and forces additional investments to rescue after the worst, among other disastrous "little things" of national life.
A negative consequence of previous public administrations consisting of unfinished or unusable works for not being repaired on time struck at the beginning of the 2022-2023 school year, with more than 700 buildings truncated by legal knots before the arrival of a new minister. And also for scandalous programmatic mismatches consisting in making advance payments for eventual engineering works and supplies without guarantees of contract fulfillment. Justice is being sought against these frauds.
The most common characteristics of the lack of maintenance of schools in which it would be cruel to house students:
Deterioration of physical infrastructure.

Lack of drinking water and electricity.

Gates threatening to fall.

Deterioration of furniture.

Leaks in ceilings and walls.

A shortage of teachers who need to be integrated on time for their duties.
A panorama that led the incoming Minister Angel Hernandez to propose to resign if, the following year, there were still unrepaired schools or in unacceptable conditions. Indications of helplessness due to the magnitude of the burdens found that seemed to exceed his possibilities. He recalled that the budget that would come into effect would represent 22% of the State's investment and expenditure program. The structural flaws made him doubt good results even with abundant resources.
CATEGORICALLY
It is noteworthy – as this newspaper has just published – that up to November last year, the State resources allocated in the budget for conservation and repair services amounted to RD$2,500.3 million, which in proportion barely reaches 0.25% of the total execution of official expenditures in the annual period indicated.
Nelson Suarez, an analyst of the management of public accounts of prolonged exercise, reminded HOY last Thursday that "even though there are legal provisions that order it, in the Dominican Public Sector, there has never been applied a specific and effective policy on the maintenance and conservation of buildings, roads, bridges, machinery, equipment and other properties and plants of the State." And more specifically:
"It should be recalled that Law 1,832 by which the General Directorate of National Assets was created in November 1948 in its Article 14 establishes that it shall be the duty of the general director of National Assets to watch over the conservation of the movable property of the State, to form and keep up to date the inventory of such property."
An official report indicated in 2021 that the total assets owned by the Dominican State consisting of buildings, machinery, specialized equipment, and infrastructure gathered a global value of RD$400,268.3 million. In that same year, "the central government invested in conservation services, repairs and installations some RD$5,131.4 million equivalent to 0.52% of total expenditures." (Nelson Suarez) and added, referring to the above figures: "They mean that the funds budgeted for conservation and maintenance only represented 1.3% of the total assets subject to maintenance and conservation when good practices recommend reserving an amount of at least 5% of the value of the assets subject to maintenance which would be about RD$20 billion."
STRAPPED WATERS
After the Hydraulic Resources Institute invested 20 million pesos in cleaning irrigation canals in one year, the lack of sanitation of the Yaque del Norte River and the lack of maintenance of the Ulises Francisco Espaillat and Monsieur Bogaert canals, vital for agriculture in Cibao, which experienced a reduction in their yield due to the concentration of garbage and plastics in their paths, came to light. Furthermore, lousy citizen behavior and municipal irresponsibility in waste's final disposal make preserving essential public services more difficult.
An independent study on efficiency in the water sector determined that water availability in the country is abundant. Still, how institutions distribute it spatially and seasonally and the "precariousness of sanitation" affect irrigation systems and reduce availability for human consumption.
And in a general sense, and probably because not enough funds are specialized to optimize water use, it is perceived that even though irrigation is an essential line of use, the efficiency of the bodies that manage the resource is classified as "very low." In addition, the availability of the liquid is highly dependent on the storage capacity of the dams.
Some of them are severely affected by sedimentation, which reduces their flows and must be avoided with preventive and corrective measures on basins and reservoirs that do not always arrive. The absence of programs to combat waste and the large-scale commercial use of water that the State tolerates by people who do not pay for it and get rich without suffering the consequences is also criticized. Let's celebrate what costs us nothing.