SNS delivers equipment worth nearly eight million pesos to hospitals in North Central Region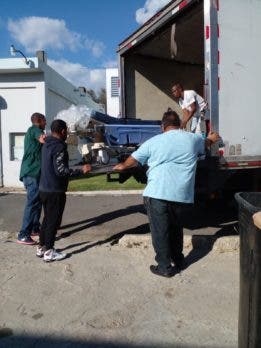 SNS delivers equipment for almost eight million pesos to hospitals in the North Central Region
Santiago – The National Health Service (SNS) delivered this Friday new equipment to four hospitals of the North Central Regional Health Service (SRSNorcentral), valued at RD$7,947,029.00 pesos, as part of the actions to strengthen the services received by the users who visit the centers of the Public Network.
The Toribio Bencosme Provincial Hospital received an Echo Cardiograph for an investment of RD$3,557,615.18, while at the President Estrella Ureña Regional Hospital, an image digitizer or CR and five surgical lamps with rolling feet, valued at RD$2,933,920, were delivered.
Likewise, the Hospital Municipal Licey al Medio was given a table for primary operations for RD$668,197.80, while the Hospital Regional Infantil Doctor Arturo Grullón received four transport stretchers valued at RD$787,296.00.
At the meeting of health indicators, where the delivery of the equipment was announced, the director of the SNS, Dr. Mario Lama, said that the action is part of the commitment assumed by the institution to equip the country's hospitals and reduce the gap in access to health services.
During the socialization with the hospital directors, which was attended by the director of the North Central SRS, Manuel Lora, and other SNS and regional authorities, Dr. Lama also informed that, as was done in the Metropolitan and Central Cibao health regions, in the North Central region there will also be an increase in the financial advance to the hospitals of eight million, four hundred thousand pesos.