Specialist calls not to lower your guard against cholera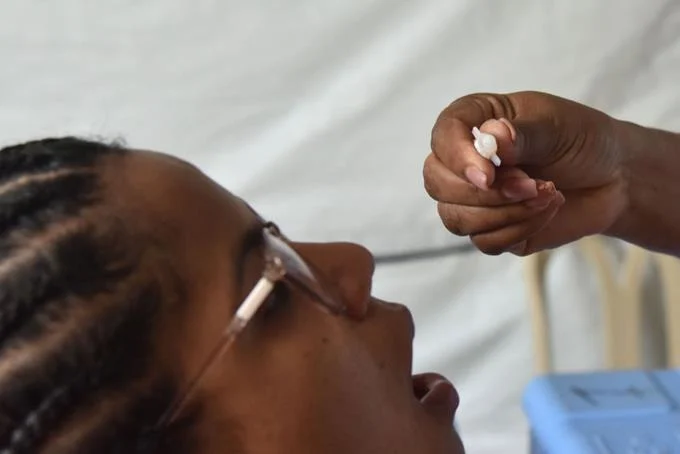 The Public Health authorities activated a vaccination campaign against cholera. Jorge Martinez/RW
Santo Domingo, DR
With the introduction of the cholera vaccine, it can be expected that cases will be brought under control. Still, the country must maintain active disease surveillance to prevent new outbreaks.
This is the opinion of the epidemiologist Manuel Colomé, professor of the Masters in Public Health and Epidemiology of the Instituto Tecnológico de Santo Domingo (INTEC) and epidemiology manager of the Dr. Hugo Mendoza Pediatric Hospital, where children are treated for cholera. This disease, in recent weeks, has generated two major outbreaks in sectors of Greater Santo Domingo, one in La Zurza and the other in Villa Liberación.
The specialist understands that the success and the extent of these control measures carried out by the Ministry of Public Health, which he considers adequate, will depend a lot on social and environmental factors, health care, human behavior, public health infrastructure, adaptation, and microbial changes and food management, among others.
Answering questions for Listin Diario, the epidemiology expert, considering that solid waste management, access to drinking water, and proper excreta disposal could be improved at the local level. "I also want to emphasize that the humanitarian crisis that Haiti is experiencing can be an important risk factor because it increases the migratory flow," he added. He noted that both countries must address Public Health measures to deal with cholera. He pointed out that this gap must also be overcome since cholera is a disease of poverty and social inequality.
Colomé said that society must also support the government in prevention and health promotion activities within the community, as knowledge of the signs and symptoms and the mode of transmission is vital to ensure timely care.