Triple accident on November 6 delays transit from the southern region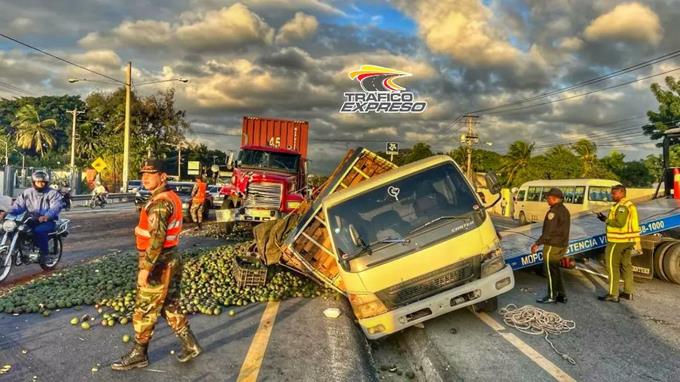 A triple crash on the 6 de Noviembre highway in San Cristóbal, near Campo Club, in the west-east direction, caused traffic chaos on Tuesday morning, causing delays of up to an hour between people heading to Santo Domingo. According to witnesses, the accident occurred when a patana rammed a truck carrying avocados, which then collided with a car.
It is unknown if anyone was hurt, but hundreds of smashed avocados remain in the area. There is also a traffic jam on the Sánchez highway. Confronted with congested traffic, many drivers chose to take a detour along the Sánchez highway to reach the Capital, which also slowed movement.
Not only did this cause people arriving in Santo Domingo from the southern provinces to be late for work, but it also caused a line of vehicles to form at the toll on November 6, which many attributes to an activity near the Plaza de la Bandera and an operation in Santo Domingo Oeste.