Vehicle used in robbery at Punta Cana hotel located in Barahona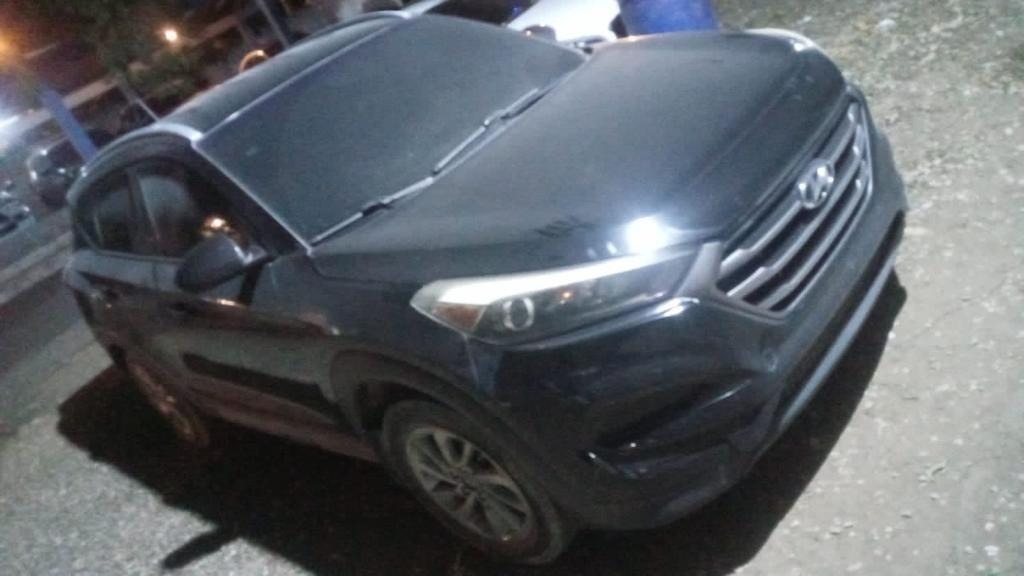 Barahona was the location of a vehicle used by five anti-socials who committed a robbery at a hotel in Bávaro, Punta Cana, on Thursday and stole cash, dollars, euros, and Dominican pesos. According to the South Regional Police Department, the vehicle is a Hyundai brand SUV, Tucson model, black color, with license plate G577007, and was discovered in the Los Solares de Milton sector, Villa Central municipal district, of the main municipality, Santa Cruz de Barahona.
The vehicle abandoned near a school in that sector by three unknown persons, who are being identified, was spotted by community members, who immediately reported it to authorities. According to the law enforcement agency, they are working with the Public Ministry to further investigate the location to find the perpetrators of the robbery in Punta Cana, arrest them, and bring them to justice.
The SUV was transferred to the South Regional Directorate, P.N., for those purposes.