Analog television blackout goes this 2023 and "whoever is not ready is left out", says Indotel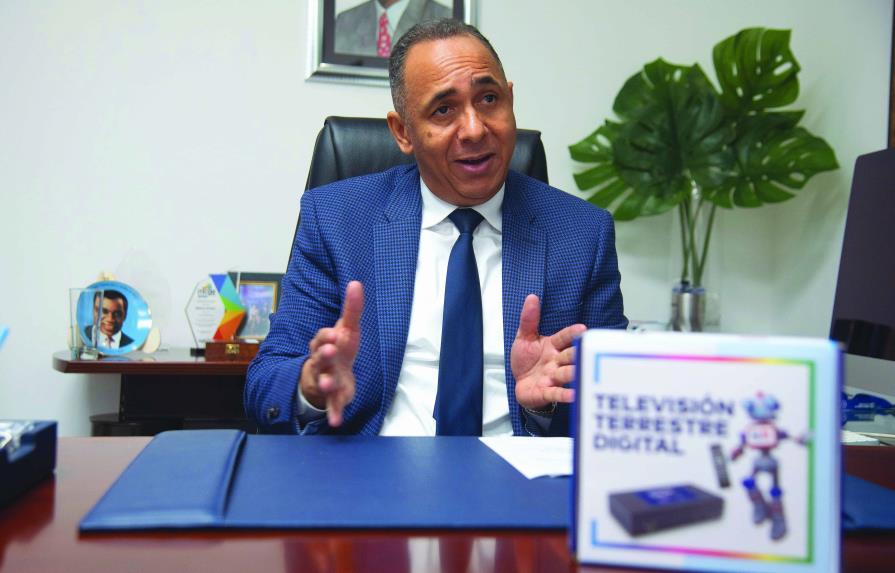 The analog blackout, in which all broadcasting concessionaires in the Dominican Republic must cease analog television transmission to allow only digital information, indicates that it will be a reality this year. Overcoming the obstacles that have caused it to be postponed since it was planned in 2010, the Dominican Institute of Telecommunications (Indotel) is confident that the blackout will take place on August 31 at 11:59 p.m., as established by a resolution of its Board of Directors on September 1, 2022. The resolution also establishes December 31, 2023, as the digital ignition date.
"Things are going as we expected… we understand that on August 31 and December 31, we will be meeting these two dates, which are not fatal but are important in the schedule we have established," says Nelson Arroyo, president of Indotel's board of directors. According to the official, they have maintained a constant dialogue with television service providers to carry out their preparation and adaptation to new technologies. Still, he warns that anyone who is not ready by December will be left out. He does not see any new delays to the technological transition. The analog shutdown date, previously set for August 9, 2021, at midnight, was changed with the September resolution, according to former President Danilo Medina's Decree 294-15.
The document emphasized the measure's social impact, as access to the service had to be guaranteed to all television broadcasting users. The solution to the social component alone forced a new postponement of the analog blackout in 2021, in a country where it is estimated that nearly half a million homes still have analog television.