Edesur illuminates Malecón de Santo Domingo in the fourth stage; has placed 440 luminaires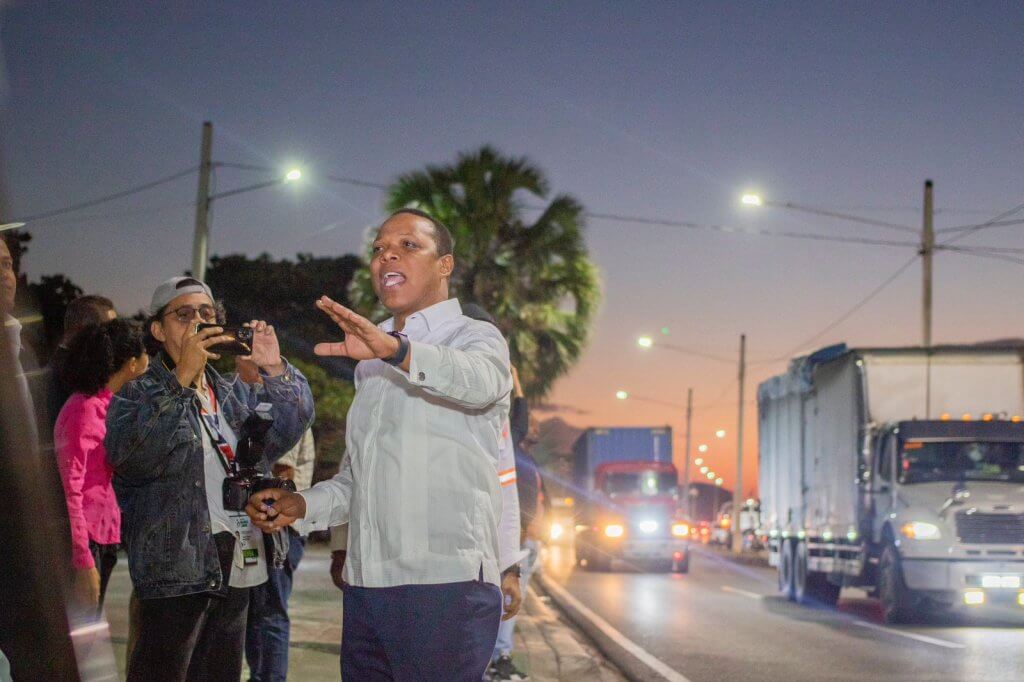 In the fourth stage, the company Edesur Dominicana illuminated the Malecón de Santo Domingo, completing more than 10 kilometers of this busy road that have been intervened to contribute to safety and healthy recreation. According to managing administrator Milton Morrison, the last and fourth stretch of lighting runs from Abraham Lincoln Avenue, which includes the Dominican College of Journalists, to the Lebanese Syrian-Palestinian Club. He explained that the works completed 440 luminaires in total and that the fourth stage included the installation of 140 new LED or low-consumption lights to protect the environment, the standardization of other luminaires, the installation of 54 posts, and the installation of other electrical materials.
Milton Morrison turned on the lights this Tuesday in front of members of the press, explaining that Edesur has already illuminated 10 kilometers of the boardwalk with this fourth stage. Milton Morrison, the general administrator of Edesur Dominicana, emphasized the distributor's quick response to requests from neighborhood associations and passers-by who complained about the area's darkness. He recalled that lighting the main roads in the Edesur Dominicana concession area is a priority that he directly monitors because President Luis Abinader has directed it, taking into account that it not only contributes to the beautification of each road section but also increases the level of security for citizens.
Furthermore, Edesur maintained the existing lighting from Abraham Lincoln to Máximo Gómez, where its concession area ends. During this maintenance, burned-out lights were replaced, and lights that were turned off were turned back on.