Minister affirms that work is being done for greater inclusion of young people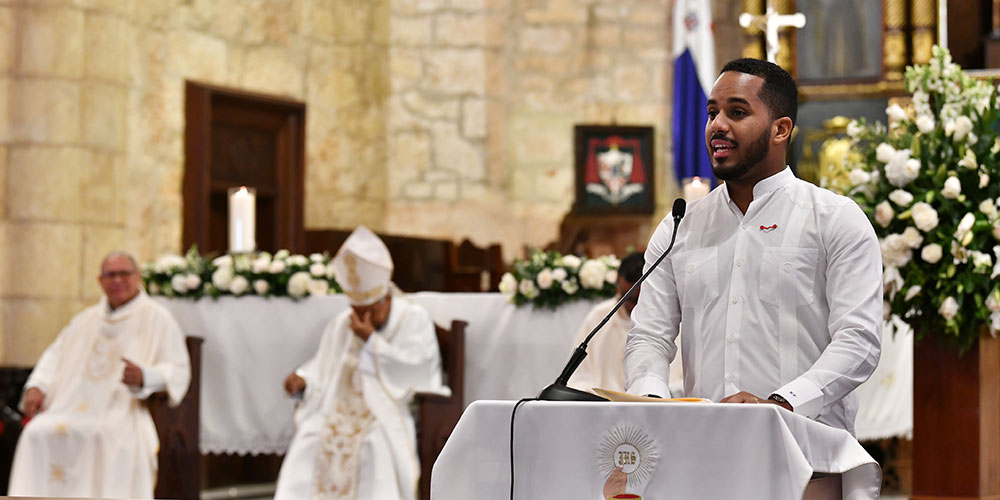 Rafael Féliz Garcia, Minister of Youth, highlighted yesterday the efforts being made from that portfolio to increase the inclusion of young Dominicans in productive sectors for greater development opportunities. By attending a thanksgiving mass for National Youth Day, the official used the occasion to announce that at least 15,000 national and international scholarships will be awarded this year. In collaboration with the Ministry of Higher Education, Science, and Technology, the Ministry of Youth will prioritize young people with limited resources, diverse abilities, and adolescent mothers for scholarship awards so that they can be trained in various fields.
"Remember that today is Saint John Bosco's day, who worked in favor of barefoot young people, young people in vulnerable conditions, and humbly it is what we are doing from the Ministry of Youth, emulating his example, in each of the cross-cutting policies to support young people in vulnerable conditions, and in the case of scholarships, the scholarships are not like before, the scholarships go through a national system of scholarships and educational credit proclamation."
Recognizing the reality of young people without jobs, the minister explained that the areas with the highest employability have been prioritized to promote the labor inclusion of the young population. "Young people, the Ministry of Youth has an ally, a friend who is humbly imitating Saint John Bosco, from whom they heard the quote: "It is enough for me to love them because they are young." Today, I join your expression in telling them that it is enough for me that they are young to listen to them, and to support them in promoting projects for the benefit of all young Dominicans, especially those who supported San Juan Bosco, who were vulnerable young people ".
During his participation in the mass, the official also announced that the Youth Ministry will sponsor 200 young people to attend World Youth Day, which is organized by the Vatican, this year.