Embassy of Japan donates garbage trucks to the Mayor's Office of Baní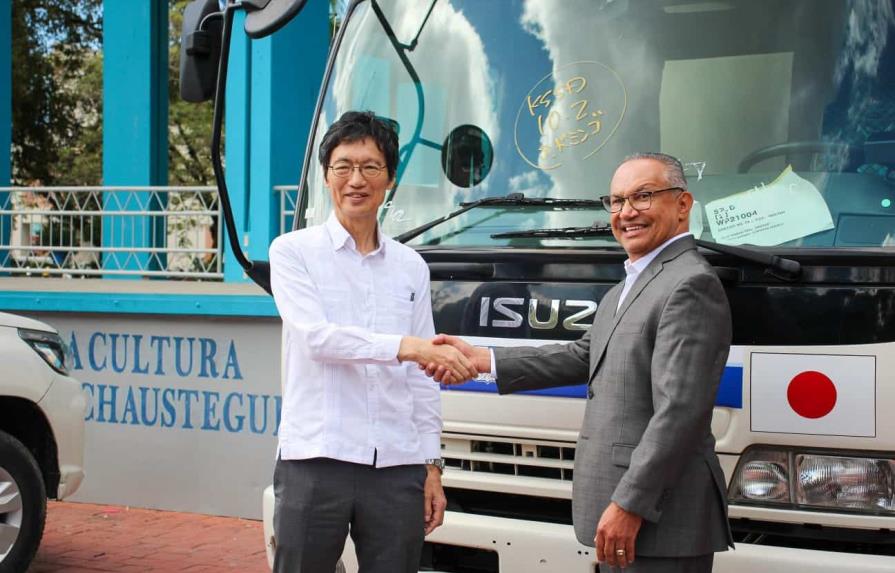 Source: Diario Libre
Takagi Masahiro, the Japanese ambassador to the Dominican Republic, delivered two used garbage trucks donated by the Japanese government to the Mayor's Office of Bani on Wednesday. According to a press release, this donation of 76,080 dollars is from the Government of Japan's Non-Reimbursable Economic Assistance Program for Community Projects for Human Security, and the funds were used to cover the costs of conditioning and transporting the trucks, as well as the construction of a covered parking lot for those units.
The Bani City Council had five garbage collection trucks, but as the city's population grew, so did the amount of solid waste that could barely be collected. The donated units will allow the institution to efficiently carry out garbage collection tasks in Bani communities.
Masahiro, Japan's ambassador to the country, Santo Ynilcio Ramirez Bethancour, municipal mayor of Bani, and representatives of local institutions were among those who attended the opening ceremony.