Young woman assaulted by window cleaner formalizes lawsuit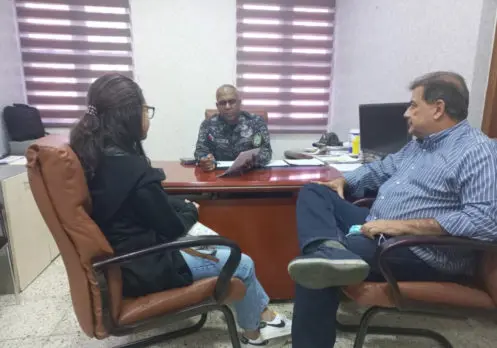 Young woman assaulted by window cleaner.
The young woman who was assaulted in the head by a window cleaner who threw a stone at the vehicle in which she was traveling on Olof Palme street at the corner of Núñez de Cáceres, Distrito Nacional, went today to the police authorities together with her father to formalize the complaint.
The young woman, whose name is being withheld, presented herself to the National Police and the prosecutor of the competent jurisdiction, accompanied by her father, Camel Bortokam, in order to initiate the prosecution of the case.
Immediately, police personnel increased their efforts in search of the one nicknamed "Cuatro Dedos", who is being pointed out as the presumed author of the aggression against the young student of 19 years old.
Read: Caribbean Series: Dominican Republic defeats Puerto Rico 6 runs to 4
It is recalled that the Police had initiated investigations into the case, after learning about it through social networks and media.
As soon as the institution of order made public its actions, the victim's father contacted the investigators and early today they presented the accusation and complaint against the aggressor.