Only 3,432 visitors are missing to return to pre-pandemic levels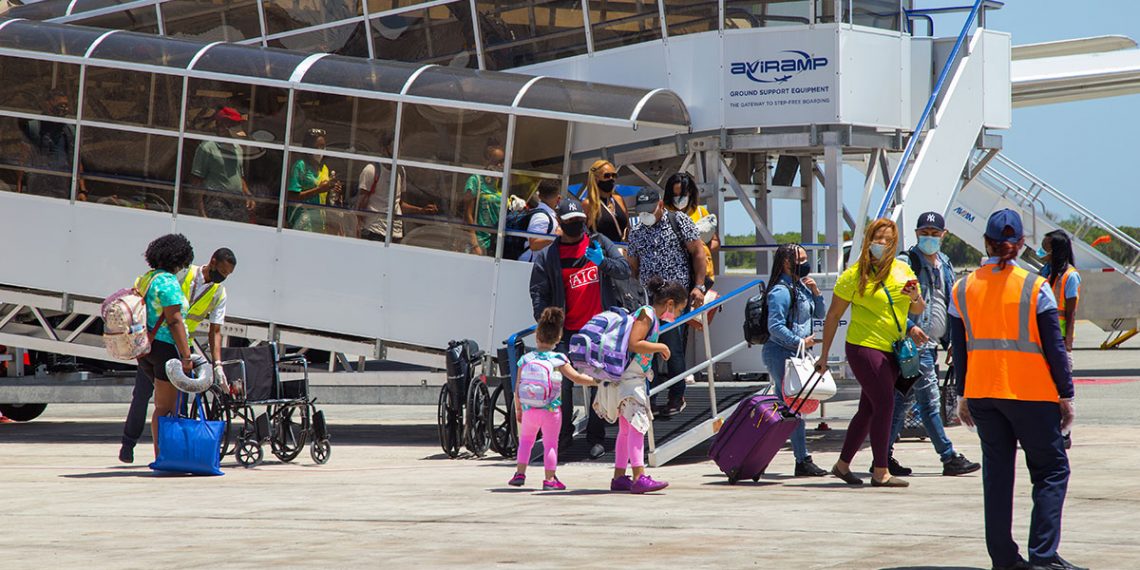 Non-resident foreign visitors to the Dominican Republic totaled 674,737 at the end of January this year, representing a 9.2% increase over the same period in 2022 and a 168.4% increase over 2021, with 251,352 visitors. Meanwhile, 636,870 passengers arrived in 2020, a difference of 37,867 people. According to data presented last month by Minister of Tourism David Collado, there are only 3,432 visitors left to return to pre-pandemic levels when compared to January 2019, (678,169 passengers).
Non-resident visitors were divided into 84.2% foreigners (568,516) and 15.8% Dominicans who were not present (106,221). When the arrivals were broken down by air terminal, the official stated that Punta Cana International Airport received 406,000 tourists, followed by Las Américas Airport with 141,000 passengers. In the meantime, Santiago and Puerto Plata have 62,000 and 45,000 visitors, respectively.
Non-residents continue to favor sun and beach tourism. Statistics show that the coastal poles of Bayahbe and La Romana had an occupancy rate of 84%, while Bávaro and Punta Cana had an occupancy rate of 83%. The average hotel occupancy rate in the Dominican Republic, on the other hand, was 78%. Collado stated that as of the end of January of this year, the country had 70,941 hotel rooms.