Boat with tourists sinks in the reef area of Cabeza de Toro beach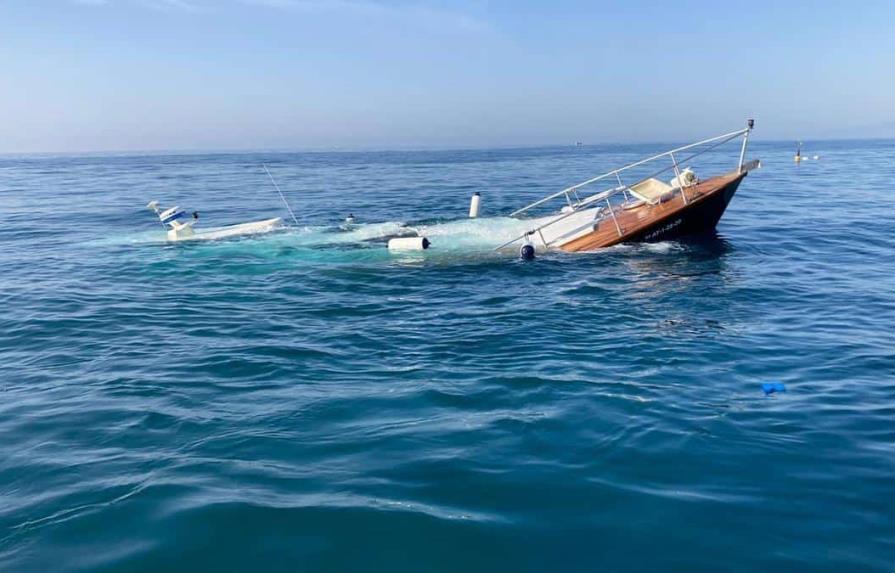 Update:
A Canadian tourist is missing after the Hunter, a 28-foot-long tourist fishing boat, and other unknown generals sank near the Cabeza de Toro beach reefs. According to Diario Libre, the missing tourist has been identified as Canadian national James Gordon William, 40. In the boat with him were Dominican Captain Brenis Miguel Calcao, 42, and Canadian tourists André Rondeau, 53, Wayne Roger Boudreault, 43, and John Francis Joseph, 63. Also present was Daryl Christopher Fournier, 36. The four tourists who were rescued by authorities were transported to the Punta Cana Medical Center.
André Rondeau presented with rib trauma and a fracture of the seventh rib on the left rib, according to the medical diagnosis of this entity. While Roger Boudreault appears to be unharmed, Francis Joseph exhibits "incomplete drowning." Finally, Christopher Fournier exhibits symptoms of "complete drowning," mild head trauma, and healed chest trauma. It should be noted that Wayne Roger Boudreault and the boat's captain, Brenis Miguel Calcaño, were not admitted because they were unharmed.
According to their statements, the incident occurred when a large wave struck the stern of the boat, causing it to capsize. Colonel Kelvin Durán Balaguer, the deputy director of the Tourism Police (Politur) in Bávaro, boarded a helicopter and conducted an aerial survey at the scene, where he could be located two nautical miles from the port of Cabeza de Toro to the damaged vessel. The boat is upright, but the missing tourist has yet to be found due to the bad weather and strong waves that are currently in the area. The captain of the boat, as well as the boat's owner, Aristis Sosa Batista, a 35-year-old Dominican, are being held at the Cabeza de Toro Navy detachment for investigation.
---
Related:
Canadian tourist disappeared in the waters of Cabeza de Toro, Punta Cana