FINJUS demands the opening of Las Parras prison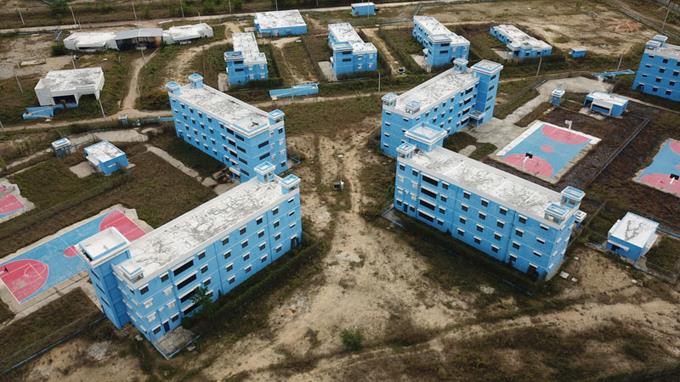 The Institutionality and Justice Foundation (FINJUS) and the Dominican Bar Association (CARD) urged authorities to reopen the Las Parras Correction and Rehabilitation Center in Guerra, which has been closed for nearly three years while the prisoners are crammed into other enclosures. Servio Tulio Castaños Guzmán, executive director of Finjus, and Miguel Surun Hernández, president of the lawyers' union, believe it is impossible that the facility has been paralyzed for nearly three years, despite a million-dollar investment, while the prison system is overcrowded with prisoners.
Castaños Guzmán stated that any judicial proceedings and Chamber of Accounts intervention in the facility's construction process should have been completed. He stated that if there are aspects of the prison that need to be improved to make it more efficient, they should be done now, but that this must be opened up and begin to operate with all of the regulations that the center itself requires. "It is striking that almost three years after complaints were filed and irregularities were discovered, that prison remains closed, and whatever is pending must then be accelerated, but that investment is going to deteriorate if it does not begin operating," the lawyer emphasized.
He stated that it is known that an investigation was launched, but that it is now time for it to be completed and that whatever comes out of that investigation should be handled appropriately, emphasizing that the prison must reopen immediately.