Bill would charge citizens immigrant support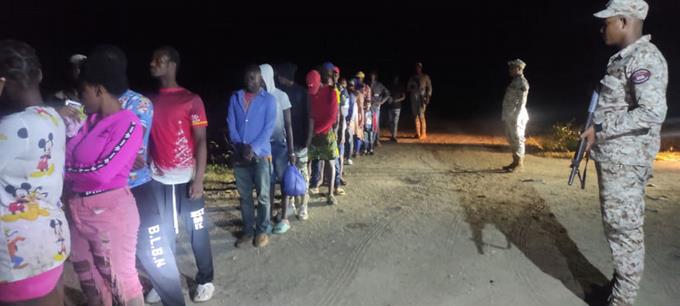 According to the bill for the protection of victims or survivors of human trafficking and the object of migrant smuggling, every legal person or entity must pay a special mandatory contribution based on their income for care, assistance, and protection to people identified as victims of migrant smuggling, based on the assumptions established in that legislation. The contributions referred to in article 34 of this law must be made in accordance with the income for the fiscal year in question, as follows: Legal persons or entities with incomes ranging from zero to one million pesos will contribute 150 pesos, while those with incomes ranging from one million pesos to eight million pesos will contribute 450 pesos.
Legal entities or entities with income of eight million pesos up to 20 million pesos will contribute 1,500 pesos; those with income of 20 million pesos up to 50 million pesos will contribute 9,000 pesos; likewise, those with income of 50 million pesos up to 100 million pesos will contribute 27 thousand pesos, and those with income above 100 million pesos will contribute 78 thousand pesos. The Law states that the amounts provided for in the previous article will be indexed annually, according to the consumer price index (IPC) published by the Central Bank, or what is the same, inflation levels.
This legislation warns that the established contribution is mandatory for all legal persons and public or private institutions domiciled in the national territory who are subject to any tax regime, regardless of whether they receive benefits or not. Furthermore, that contribution may be deducted from the gross income of legal persons in accordance with the provisions of article 287, literal i).