Minister of Defense oversees border fence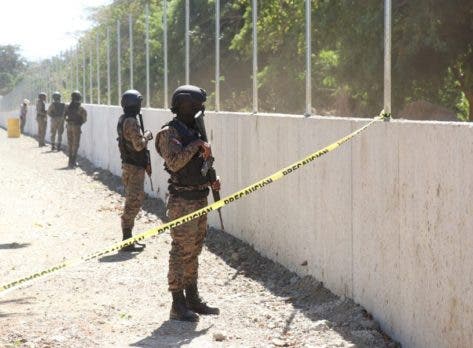 The Minister of Defense, Lieutenant General Carlos Luciano Díaz Morfa, supervised the construction works of the border perimeter fence in this province, affirming that they are at an advanced stage.
He assured that after the completion of the first stage of the work, it would allow military units to move quickly through the border zone to respond to any eventuality that may arise.
"We are supervising the works of the intelligent border fence. We came from Jimaní, and last week we were in Pedernales," he indicated after announcing that there was an advance of 14 kilometers.
He emphasized that despite the crisis in Haiti, the border zone is calm and under the surveillance of the Armed Forces.
During his trip on Thursday, Lieutenant General Diaz Morfa was with Governor Rosalba Milagros Peña and the Army, Air Force, and Navy commanders.