Canal Ulises Francisco Espaillat, a place of the dead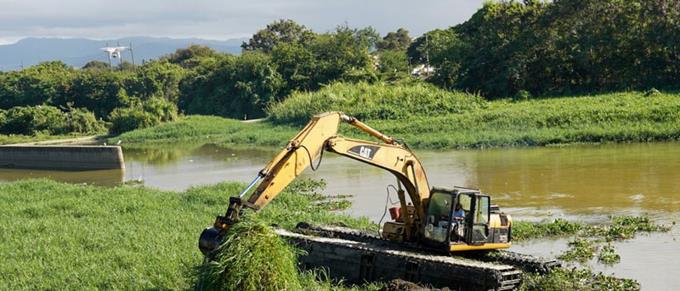 He explains that there is no specific age range among the bodies found, but according to the Civil Defense, they range from minors to adults. However, in the Cienfuegos area, many children fall into the canal, and Haitian nationals are found.
Many of the people found are not notified to the Civil Defense, but generally, "at all times there are reports of missing people on the channel and some of us cannot find them."
Francisco says that the volunteers are sometimes attacked by the victims' relatives, "many with bladed weapons, they fall behind with sticks, knives, and firearms, and they have to run and let them take their corpse."
"They take the corpse by force, when the boys try to respect the due process of handing it over to homicides and to Inacif (National Institute of Forensic Sciences)," he added.
He explains that some of these people are not recovered by the civil defense but by their relatives and people unrelated to them.
Cases. 
Last Tuesday, February 7, 2023, a decomposed corpse of a man was found in the irrigation channel of the Viejo Carril sector, in the municipality of Navarrete, in Santiago.
Likewise, on February 15, 2022, the Civil Defense of Santiago de los Caballeros confirmed that the body of the messenger Miguel Ángel Frías, who had thrown himself from the Hermanos bridge, was found in one of the dams of this canal in La Otra Banda. Patiño, to the Yaque del Norte river, 10 days ago.
On March 5, 2019, the body of a woman in her early forties was recovered and was seen by several people while her body floated, alerting the authorities.
Similarly, on April 22, 2019, part of a corpse was found in the canal waters, specifically a torso without a head or limbs, presumed to be a male person, in the town of Las Lavas. , in the municipality of Villa González, in Santiago.