Foreigner arrested with 21 packages presumably marijuana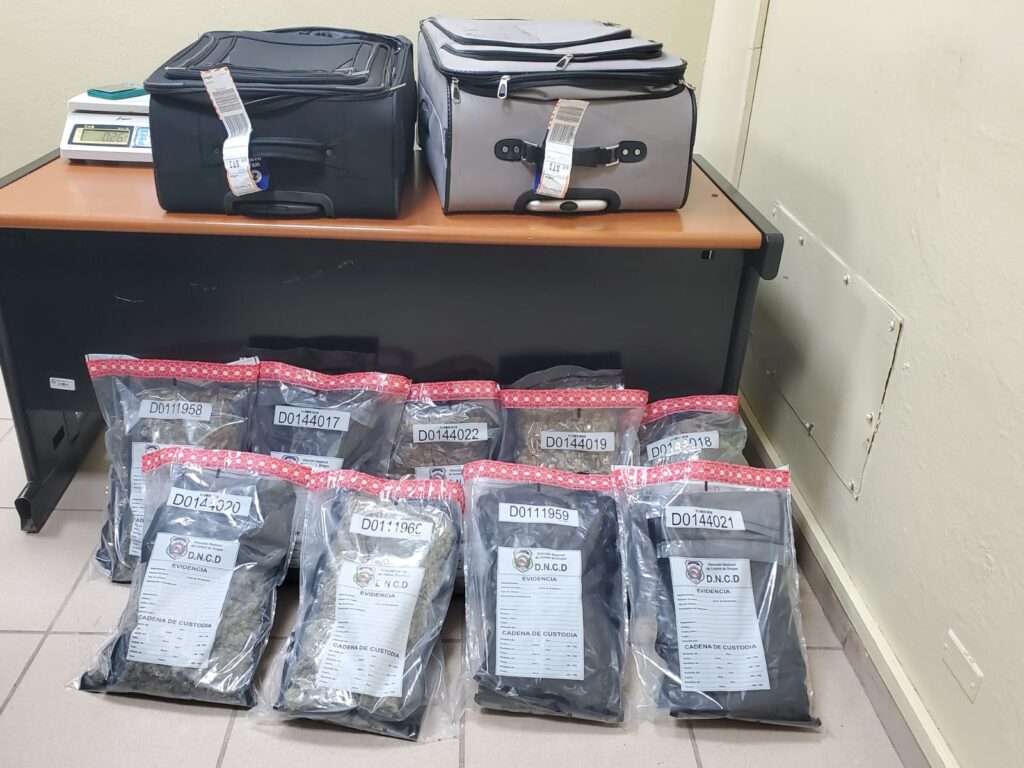 The National Directorate for Drug Control (DNCD) and members of the Specialized Airport Security Corps seized 21 packages of marijuana inside two suitcases during an operation at Cibao Airport, Santiago, which was coordinated by members of the Public Ministry, when canine units detected strange substances in several pieces of luggage during an inspection of anti-narcotics agents and military in the terminal's arrival area.
The authorities conducted a more thorough inspection and, in the presence of a prosecutor, opened the suitcases, discovering the 21 packages of the substance distributed. A 40-year-old American, who arrived at Santiago Airport on a commercial flight from New York, was arrested in connection with the case. The Public Ministry and the DNCD are investigating the case further, and the detainee will be brought to justice within the next few hours.
"The foreigner was also seized US$ 9,252 US dollars, 100 Dominican pesos, a cell phone, a scale, and personal documents, among other evidence". Packages of the plant suspected of being marijuana are being sent to Santiago's National Institute of Forensic Sciences (INACIF) for analysis.