President Abinader receives credentials from seven new ambassadors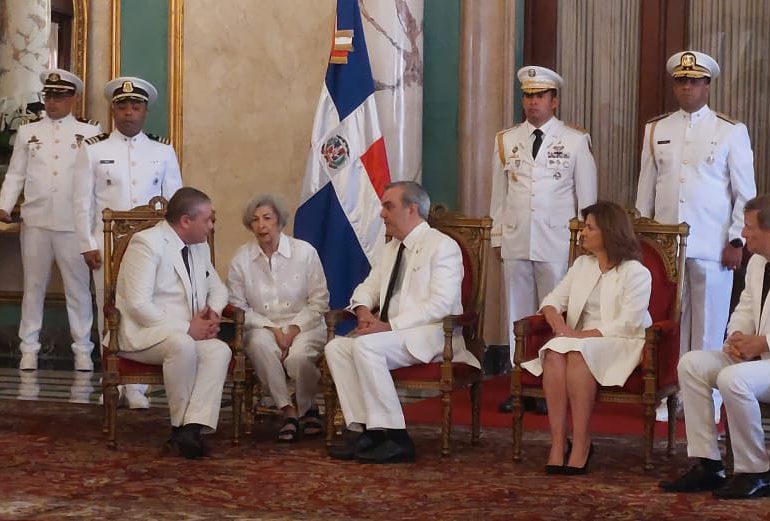 President Luis Abinader received the credentials of seven new ambassadors who will represent their countries in the Dominican Republic on Tuesday. The new diplomatic representatives are from the State of Qatar, the Republic of Korea, Barbados, Bulgaria, Vietnam, South Africa, and the Democratic and Popular Algerian Republic, and they will serve for the next two years.
The event took place in the National Palace's ambassadors' room, in which Vice President Raquel Peña and Minister of Foreign Affairs Roberto Alvarez took part. The president spoke with each of the new ambassadors, the Republic of Korea's conversation lasting approximately 25 minutes.
The new ambassadors are Yaser Awad Farhan Al-Abdulla, from the State of Qatar; Sang Ryul Lee, Republic of Korea; Philip St Hill, Barbados; Todor Minkov Kanchevski, Republic of Bulgaria; Le Thanh Tung, Socialist Republic of Vietnam; Yvonne Nk wenkwezi Phosa, Republic of South Africa and Abdelkader Hadjazi of the People's Democratic Republic of Algeria.