Government delivers 50 buses to university student associations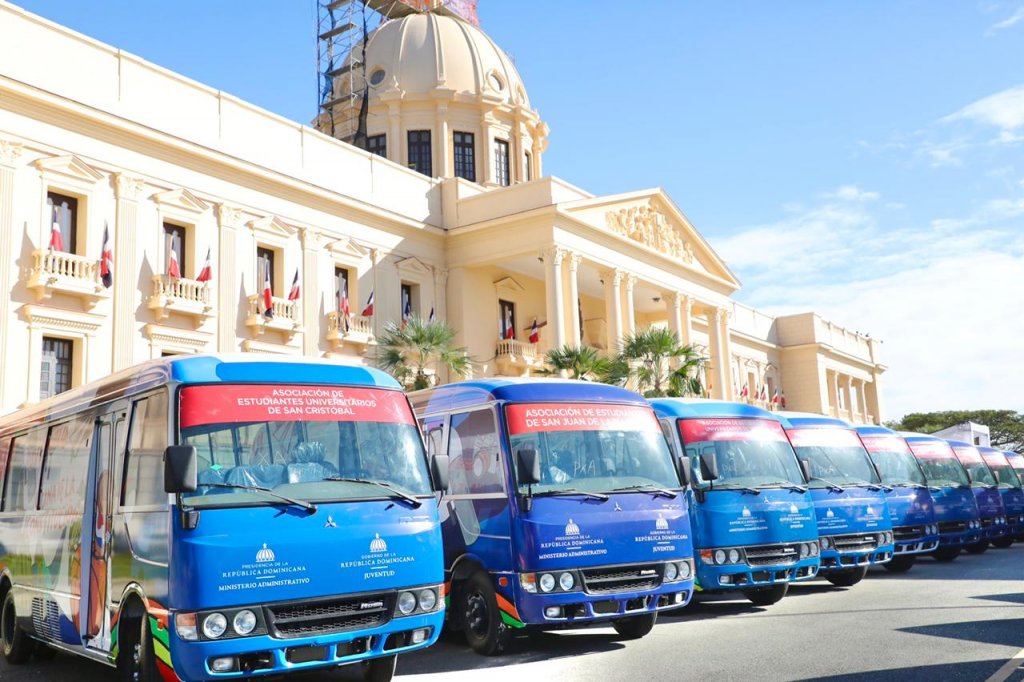 President Luis Abinader led the delivery of 50 buses to 50 university student associations across the country on Wednesday, with the goal of continuing to contribute to the academic training of young Dominicans and improving their quality of life. According to a press release sent to Z Digital, the new buses, which have a capacity of 33 passengers each, were purchased through the Administrative Ministry of the Presidency for more than RD$230 million pesos. They will benefit students traveling to and from their respective university centers and will result in significant savings in their family budgets.
Minister José Ignacio Paliza also announced that another fleet of these vehicles will be acquired by President Luis Abinader's order and distributed to other student devastations, sports, and cultural clubs across the country. "The academic training of our young people is a commitment of all, but in the government of President Luis Abinader, we work harder so that they can achieve their dreams and be examples as good citizens in better conditions," Paliza said. He added that these vehicles come to improve the economic conditions of families because their investment in transportation will be much lower from now on. He urged the young people present to take care of the vehicles, as this will allow them to continue providing the quality service that they deserve for a longer period of time.
At the event, Rafael Jesus Feliz Garcia, Minister of Youth, valued the Government's donation as very positive and said he was very happy with the firm decision of President Luis Abinader to support young Dominicans and to be one of the best allies in this important stage of their academic training. "I want to thank all the support provided by the Administrative Minister of the Presidency, José Ignacio Paliza, a young man who has always shown his vocation of service in favor of others, and with greater effort when the beneficiaries are our young Dominicans," he quoted.
The Minister of the Presidency, Joel Santos, was also present, as was the rector of the Autonomous University of Santo Domingo (UASD), Editrudis Beltrán; the Administrative and Financial Vice Ministers of the Presidency, Igor Rodiguez Durán and of Entrepreneurship, Escarlet Benzán; of the Carlos Valdez Youth, Vicente Luis de Pena, Francisco Santiago, Noeliz de Jess, and Henry Manuel Domingo