Abinader responds to the opposition: "Whoever wants to see, follow me"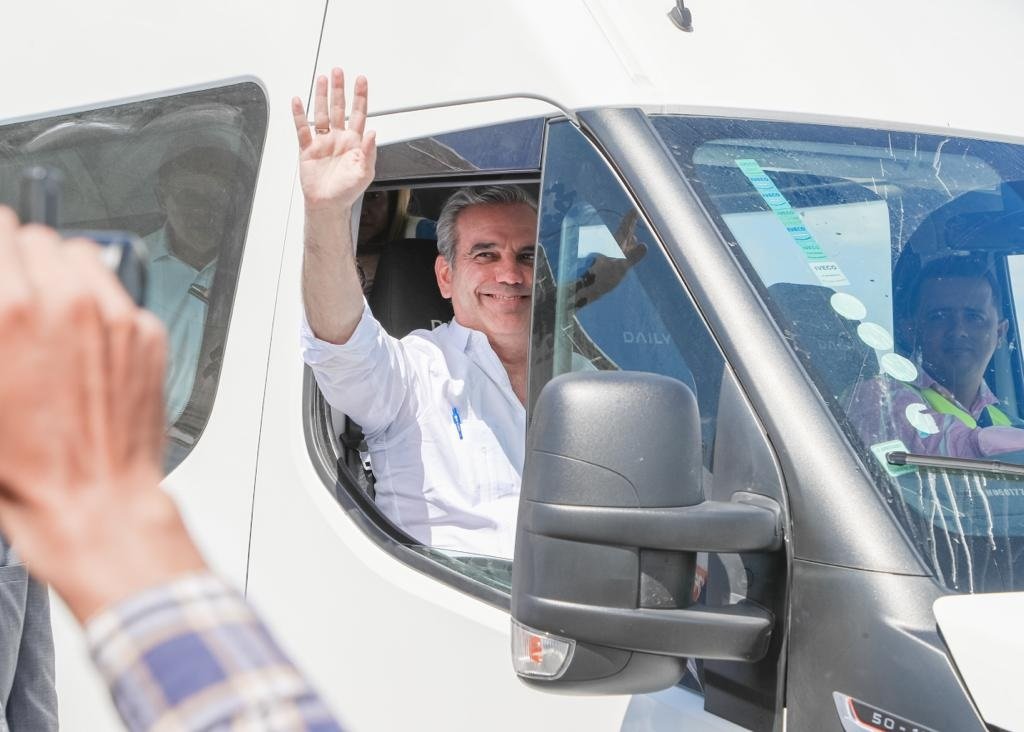 President Luis Abinader asked the political opposition today to "join him" during the inauguration of the Azua beltway, which he claimed would cost more than 5 billion pesos. "We do not respond to the customary allegations of a democratic opposition society, we do not answer it verbally, we answer it with facts. And whoever wants to see me follow me, to see a true growth plan," the president declared in a document distributed by his press office. Abinader maintained that his government is carrying out a strategy that is producing excellent outcomes, as the data show. He dismissed opposition claims that his administration is only capable of starting projects and not finishing them.
"We react with facts, and everyone who wants to see me follow me," the president stated once more. Referring to the work, he stated that it represents a significant boost to the great Southern Road Circuit, which has been designed in a very conscious manner to facilitate mobility throughout the region, with road adaptation and new road construction to meet the demand of the residents who use these routes. The president added that this operation, which begins at the city's entry, will take 13.5 kilometers to reach the Sánchez highway, going across the Jura river, at the entrance to the community of Los Jovillos, and also quite close to the Azua free zone.
According to him, the Azua beltway will contribute to "the wonderful tourism boom that we have started" in the Pedernales province. He noted that all road journeys to and from that location must pass through Azua, saving vehicles at least an hour and a half in travel time between those two points. The Minister of Public Works, Deligne Ascensión, indicated that the finances for the project came from the General State Budget and the Vial-RD Trust, which is funded by tolls collected at toll booths along the country's roadways.